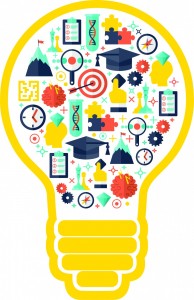 Based in the Research and Knowledge Exchange Office, the Student Project Bank is a mutually beneficial collaboration between community organisations and BU students. Students get to work on a live project with real world impact as part of their studies and community organisations get the opportunity to access their creativity, skills and gain valuable insights. The Student Project Bank is based on a science shop and our projects must have the potential to benefit an individual, a community or society through research, service improvement or a creative project.
We are looking for community organisations, charities, not-for-profits and corporate partners to submit their project ideas. We will work with them to turn their ideas into project briefs which will be made available to students across BU from our undergraduate and Master's courses.
How it works
A community organisation tells us about their idea.
We'll work with them to develop their idea into an exciting project brief and upload it to the Student Project Bank. It can then be picked up by a student with the right skills and enthusiasm.
We'll meet with the community organisation and student to discuss everyone's needs before starting the project.
Once completed, our student shares the results of the project with the community organisation and it is published open access on our website.
The Student Project Bank is currently in the development stage and we will be putting out a call for interested parties to take part in a pilot project over the coming months. If you would like to find out more about this fantastic project, or would like to take part, please contact spb@bournemouth.ac.uk. We will be launching to students in September 2016.