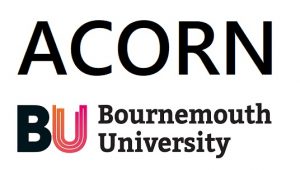 To support BU's Early Career Researchers with the most promising talent, the ACORN Fund (Acceleration Of Research & Networking) Round 4 was announced in November 2021. This time, two options for ECRs were available – to apply for Standard Grant up to £5,000 or Large Grant up to £10,00; each applicant was allowed to only submit one proposal for Round 4. Before the closing date, 14 eligible applications were received.
After application evaluation and careful consideration at the panel meeting in early January, the ACORN panel suggested the Research Performance and Management Committee (RPMC) to fund 10 proposed projects according to their final ranking – two Large Grants and eight Standard Grants. All winners have returned signed Award Notification letters and we are glad to announce the results.
Large Grants have been awarded to:
PI Samuel Rennie (FST), project tittle 'Ancient Migrations through the "Mesoamerican Corridor"
PI Melanie Stockton-Brown (FMC), project tittle 'Copy Tatts: Copyright within Tattooing Culture'
Standard Grants have been awarded to:
PI Liam Wignall (FST), project tittle 'An international study of pup play communities'
PI Reece Bush (FST), project tittle 'Personality and gambling: An eye-tracking study on attention to responsible gambling messages and promotional content on webpages'
PI Matthew Armstrong (HSS), project tittle'The effectiveness of a physical activity behavioural modification intervention to promote activities of daily living in those with long term symptoms of COVID-19′
PI Sarah Collard (FST), project tittle 'Physical activity levels of people with Epilepsy in the UK'
PI Samuel Hills (HSS), project tittle 'Weather conditions and UK drownings: Progressing data reporting and targeted water safety policy'
PI Guljira Manimont (BUBS), project tittle 'Exploring the role of FoodPorn in culinary precinct attractiveness: a case of Dorset, UK'
PI Mallika Tamvada (FMC), project tittle 'Challenges under the Mandatory Form of Corporate Social Responsibility in a Globalised World – Can Collaborative CSR be a way forward for addressing the most compelling societal problems?'
PI Kate Terkanian (FMC), project tittle 'Bournemouth and Beales: Department Stores, Community, and the Decline of the High Street'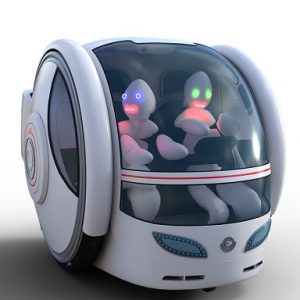 Congratulations to all winners!
These awards support BU's commitment to the Concordat to Support to Career Development of Researchers and are made possible by BU's QR (Quality Research) allocation for 2021/22 financial year.
We believe, our ECRs will be able to gain experience of managing and leading their own pilot research projects and successfully apply for external funding in the future.
On behalf of the ACORN panel, let me wish the best luck with implementation of your projects.