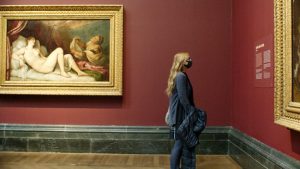 In late March, the BBC launched Culture In Quarantine across television, radio and online, to give the nation access to the arts at a time when it needs it the most. Providing extraordinary access to shuttered exhibitions, performances and museums, a virtual book festival and much more.
This week, Culture In Quarantine turns its attention to our museums and art galleries and the arts and humanities research community are asked to get involved!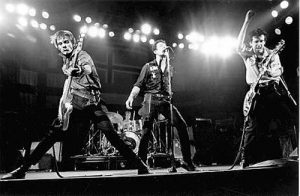 MuseumFromHome is a whole day of broadcast and social media activity on Thursday 30 April. This includes an exhibition on the Clash (marking the 40th anniversary of London Calling) at the Museum of London.  The BBC is welcoming people to get involved on social media platforms using the hashtag #MuseumFromHome. They intend to post as much as they can and want people to get involved sharing material using the #MuseumFromHome hashtag.
Please get involved by sharing public-friendly outputs from your research projects that have a connection to museums and galleries. Think about including visual assets, such as imagery and video, or linking to public-friendly resources.
Please include the following hashtags and handles, so that you have the best chance of your content being shared or reposted by the BBC and the AHRC:
#MuseumFromHome
@bbcarts
@ahrcpress
#cultureinquarantine
AHRC want to hear from you!
Do you have a great digital asset which could be published on BBC Culture in Quarantine? If so, please contact the engagement team at the AHRC via engage@ahrc.ukri.org who are working to supply AHRC-funded research content to the BBC.