The BU REF Academic Leadership Team (RALT) meets every month to discuss matters relating to BU's preparations for its submission to the Research Excellence Framework (REF) in 2013. The group is chaired by Matthew Bennett (Pro Vice-Chancellor) and consists of the 12 Unit of Assessment (UOA) Leaders, who are academics from across the different Schools in the University, the REF Communications Manager (Sally Gates), the Head of the Research & Knowledge Exchange Office (Julie Northam) and representatives from the BU REF Academic Steering Group (RASG). The meetings are administered and minuted by the Research Development Officer for the REF (Anita Somner/Peng Peng Ooi).
A summary of the most recent meetings is below for your information. The next meeting is scheduled for September due to staff taking their summer holidays (hopefully there will be some sunshine soon!).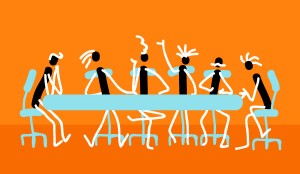 17 May 2012
Feedback from external reviewers was presented by two UOA Leaders following the previous mock exercise on impact and environment over the winter 2011/2012.
The process for the current outputs mock exercise was outlined and deadlines given for returning all information prior to it being sent to the external reviewers.
An update was given on the BU REF Code of Practice and on the first phase of equality and diversity training for those involved in coordinating the REF at BU, which had recently taken place.
The REF Communication Manager gave an update on progress with developing the BU impact case studies and on the provision of social media training for academics.
18 June 2012
Progress with the collation of data for the outputs mock was discussed. Most of the paperwork had been received on time, which was great news!
Preparations for the full mock in spring 2013 were discussed along with the kind of support UOA Leaders might need.
Forthcoming REF deadlines for the provision of certain information ahead of the 2013 submission deadline were highlighted.
The REF Communications Manager gave a report on the outcomes of a series of meetings held recently with UOA Leaders discussing the BU impact case studies.