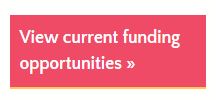 Have you noticed this box on the BU Research Blog?
By clicking on this box, on the left of the Research Blog home page just under the text 'Funding Opportunities', you access a Research Professional real-time search of the calls announced by the Major UK Funders. Use this feature to stay up to date with funding calls. Please note that you will have to be on campus or connecting to your desktop via our VPN to fully access this service.
Alternatively, receive regular alerts by signing up to as many groups as you want by clicking on 'Bournemouth University' on the Research Professional home screen and selecting relevant searches that have been set up to locate funding calls. Just find the ones which suit your needs, click on the name of the group and select 'Join this Group'.  You can also modify a shared search to save into your own alerts area by clicking on the padlock symbol.

You can find out more about Research Professional from the RKEO monthly updates which give further details of this service and the help available to BU staff. Just search 'Research Professional or click on Research Professional tag at the bottom of this post to see all our posts about this subscribed service for BU staff.
We will still continue to blog about specific calls of note as usual.
If you need further assistance with using Research Professional, please contact your Funding Development Officer.