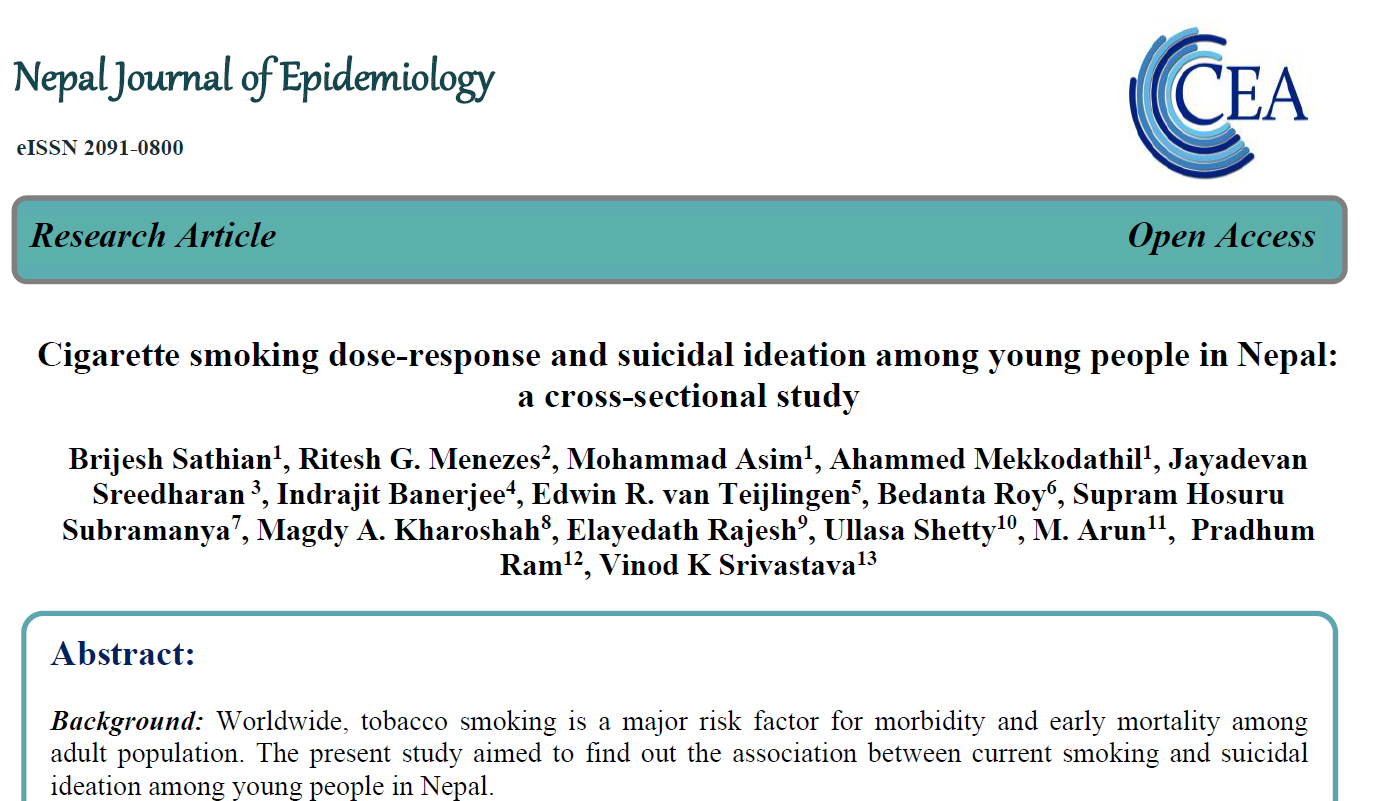 Published earlier this week in the Nepal Journal of Epidemiology a BU co-authored paper on 'Cigarette smoking dose-response and suicidal ideation among young people in Nepal: a cross-sectional study' [1].   The authors conducted a cross-sectional questionnaire-based survey with 452 young people in Nepal's second largest city Pokhara.  The study matched participants by age and smoking status. The mean age was 21.6 years and 58.8% were males. The overall rate of suicidal ideation in our cohort was 8.9%. Smokers were slightly more likely to report suicidal ideation than non-smokers (aOR 1.12). The risk of developing suicidal ideation was 3.56 (95% CI 1.26-10.09) times more in individuals who smoked greater than 3.5 cigarettes per week (p=0.01).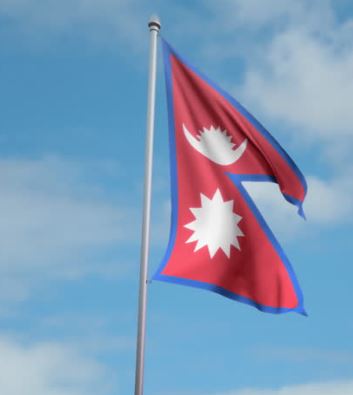 The paper concludes that the rate of suicidal ideation was slightly higher among smokers and a dose-response relationship  existed linked with the number of cigarettes smoked per week. Being aware of the link between smoking and
suicidal ideation may help health care professionals working with young people to address more effectively the issues of mental well-being and thoughts about suicide.  The Nepal Journal of Epidemiology is an Open Access journal hence this public health  paper is freely available to readers across the globe.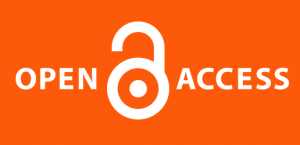 Reference:
Sathian, B., Menezes, R.G., Asim, M., Mekkodathil, A., Sreedharan, J., Banerjee, I., van Teijlingen, E.R., Roy, B., Subramanya, S.H., .Kharoshah, M.A., Rajesh, E., Shetty, U., Arun, M., Ram, P., Srivastava, V.K. (2020) Cigarette smoking dose-response and suicidal ideation among young people in Nepal: a cross-sectional study, Nepal Journal of Epidemiology 10 (1): 821-829 https://www.nepjol.info/index.php/NJE/article/view/28277