Speaking at the Grand Challenges Conference in London, hosted by the Bill and Melinda Gates Foundation (BMGF), International Development Secretary Priti Patel launched the first-ever Department for International Development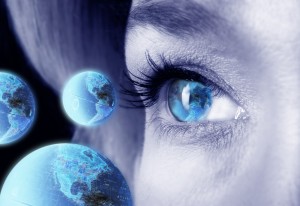 (DFID) Research Review and highlighted Britain's global leadership in this field.
The Research Review sets out how the UK will focus £390 million per year over the next 4 years on research and innovation to help address the great global challenges of the 21st Century. The Review responds to the objectives in the UK Aid Strategy which deliver in the UK's national interests. These include strengthening resilience and crisis response, promoting global prosperity, tackling extreme poverty and helping the world's most vulnerable, while ensuring value for money for the taxpayer.
The Research Review outlines that over the next 4 years DFID will:
double research and innovation into humanitarian responses
scale up research on combatting infectious diseases
increase investments in research on climate, energy and water
treble research funding on education so we can create more virtual classrooms for the millions of children with no safe route for school – laying the foundations for a country's economic development
develop research in areas which have previously been neglected, such as migration, taxation, political accountability and human trafficking and child exploitation – the areas which hold back growth, peace and development.
At the conference the International Development Secretary also announced the extension of the research partnership between DFID and BMGF, which supports researchers to develop health, nutrition and agricultural technologies and approaches. According to this news item, UK institutions and researchers win a significant proportion of DFID's research funding, due to their high standards and innovative approaches, which are recognised globally.
Read more about this announcement.
If you are interested in applying for funding please contact your Faculty's Research Facilitator, in the first instance.