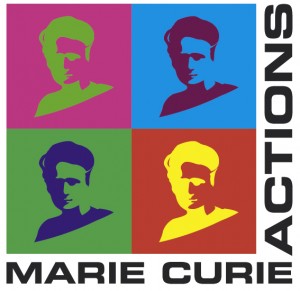 Three EC Marie Curie calls are currently open and having successful won a whopping fourMarie Curie fellowship awards, BU's Professor Rudy Gozlan (ApSci) shares the secret to success:

I secured my first Marie Curie fellow in 2003 and since have repeated it four times with the latest fellow programmed to join Bournemouth University in September 2011 (Polish researcher). What I have noticed in the last few years is a sharp increase in the number of applicants as a result of the level of competition. It is not good enough to have a very good candidate and a very good proposal, you will need to reach excellence in both the candidate and the proposal as only scores above 91% have a real chance of being funded. Having said that, if you secure a fellowship you are guaranteed success during the two years of the fellowship as these candidates need little supervision (they are the elite of Europe after all) and they provide an extremely effective vector for mentoring among your PhD student community. In addition, once they return home they often secure top positions which will help you building an effective network of collaborators for further EU research proposals. So, if you are planning to secure a MCF where do you start?
First, you need to find a successful candidate. They are many ways you could do this, through international conferences when you spot a good talk from a junior researcher, you can approach them and discuss whether they have considered doing a post-doc. Also, you can contact your colleagues in other EU institutions and ask whether they have a good PhD student near completion and offer to develop a collaborative Marie Curie Fellowship (MCF) application, including your colleague in the steering group. Colleagues always like the opportunity to be involved in research excellence and know they would then have a good case for recruiting their student after a two year MCF. However, recruiting the student is only the first step of the process; you now need to develop an excellent proposal. An excellent proposal is not only an excellent scientific case; all categories such as "Impact", "Training" etc are extremely important. Over the years we have established a template which we improve from year to year (I can provide some of the successful applications if needed). You cannot afford to rushed a single criteria of the application as this will make the difference between being funded (>91%) and failing.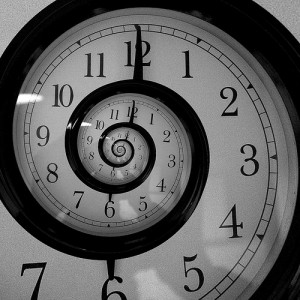 Finally, these proposals are extremely time consuming so it is not something you decide at the last minute. I generally approach my potential students in December (although I generally have a pretty good idea of who I want) and start drafting the proposal in March. I personally never let the candidates develop their own proposal as I often have a better understanding of what could be funded and what could not. It has, for example, to be within your expertise but it also needs to complement the candidates own expertise while still not being too far away from his/her existing area of research. The proposal needs to appear to provide the candidate with a new set of skills that will become relevant when (s)he returns home and help him/her secure a position. As such the proposal needs to clearly demonstrate how this MCF will bridge this skill gap. It is also important to secure a good supervisory team which will provide a guarantee of research quality and give confidence to the reviewers that the student will be in a leading research environment.
Finally, even if you were unsuccessful you shouldn't ditch your proposal but rather resubmit it the following year with either a new candidate if the candidate received a poor mark (you need to be ruthless) or keep the candidate and carefully address the reviewers' comments.
Finally, I will bid for another MCF this year with a Portuguese student so if you would like further tips get in touch, otherwise I wish you good luck.
There are currently three MCF calls open – read about them here. If you would like to discuss a possible submission to any of these calls, please contact Corrina Dickson in the Research Development Unit.