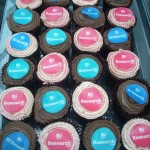 I can't believe it has taken me nearly three months to blog about the RDU meet and greet event held in early September in the Atrium, but it has.
The event was a great success and gave us the opportunity to talk to a lot of academic colleagues about the services offered by the RDU (such as the RPRS, the Open Access Publication Fund, the Research Development Fund, EU funding opportunities, the REF, BU's new research management system BRIAN, etc).
It also gave you the opportunity to tell us what else you'd like us to do and what we could do better.
And we all ate research blog cakes 🙂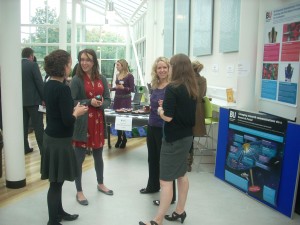 We're aiming to hold more of these type of informal events so would love to hear your feedback and suggestions as to how they could work in future.