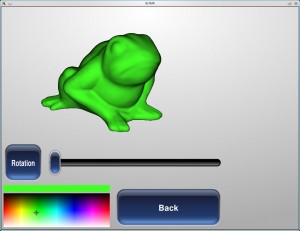 Bournemouth University (BU) is proud to be a part of an exciting project, aimed at improving the quality of life for people with physical and learning disabilities.
The SHIVA Project (Sculpture for Health-care: Interaction and Virtual Art in 3D) brings together computer science groups, including the National Centre for Computer Animation (NCCA) at BU, and medical organisations working with disabled people.
Professor Alexander Pasko is leading BU's contribution to the SHIVA project: "The main idea behind SHIVA is to give people with disabilities the opportunity to do something in the area of 3D as a way of enhancing their creativity and expressing themselves."
The project team are currently identifying the requirements of the medical organisations, in order to develop exercises to support a range of different patient needs. These exercises will also offer a wider range of activities for patients, which can increase the chances of a successful rehabilitation.
NCCA staff at BU are developing the 3D modelling software, which can be driven by gestures, as well as hosting the HyperFun project, which is a programming and language software tool, used to create, visualise, and fabricate volumetric 3D models.
One example case the project team are working on is to help improve physical activity in patients who have suffered a stroke.
"We are also working with children who are born disabled," explained Professor Pasko, "helping them with simple tasks that engage and activate the right side of the brain."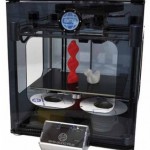 The final stages of the SHIVA Project will be to raise awareness of the exercises within the medical profession, so they can be applied in the education or rehabilitation process.
The project aims to be completed by February 2014, when an exhibition will be held to display the work of the disabled participants. This will be made possible through the use of 3D printers currently available at BU.
The other organisations involved in the project are the University of Lille in France, the HOPALE Foundation from France and the Victoria School from Poole. For further information and updates visit the project website.
The SHIVA project is part-funded thanks to the action of the European Union and with a contribution of the European Regional Development Fund (ERDF)