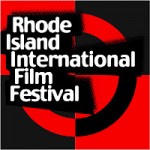 BU's Kip Jones, Executive Producer and Author of the short film based on his research findings, "Rufus Stone" has just been notified that the film has been selected for acceptance by the judges for exhibition during this year's FLICKERS: Rhode Island International Film Festival  August 7-12, 2012. The event is the largest public film festival in New England and an Academy of Motion Pictures Arts & Sciences qualifying event.
In 2002, Flickers was notified by the Academy of Motion Picture Arts and Sciences (AMPAS) that it had elected to recognize the Rhode Island International Film Festival as a qualifying festival for the Short Films category for the Annual Academy Awards. With more than 7,000 film festivals worldwide, only 65 have this recognition "One of the top 10 Short Film Festivals and Top 10 International Film Festivals in the United States" – Chris Gore, author of The Ultimate Film Festival Survival Guide, 2nd edition.
 
Well done and good luck Kip!