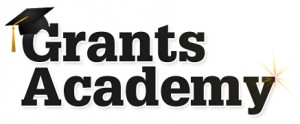 What is the Grants Academy?  The Grants Academy is an excellent opportunity to develop the skills and expertise required to design, write and structure a competitive, fundable research proposal.   The Grants Academy is open to all academics – regardless of seniority or discipline.
How does it work? Academics initially attend an intensive two-day training workshop delivered by Dr Martin Pickard which looks at how to write a winning grant proposal and then receive dedicated support afterwards for a period of 18 months to write research proposals.
What do current members have to say?  "I think I speak for all of us when I say that this has been the most valuable research-focused 'training' the university has offered so far and it is definitely an initiative that should be encouraged."
How to apply?   We have scheduled the 2-day intensive training for  2012/2013 as follows:
17th – 18th October 2012
23rd  – 24th January 2013
24th – 25th April 2013  
To apply you will need to:
Complete the form at the bottom of this post.  If you are available for more than one of the training dates,  please state any preferences (if applicable).
Forward to Caroline O'Kane an email from your line manager or DD R&E, which states their support for your application.
Applications will be accepted on a first come, first served basis.   There is availability for 15 participants for each 2 day training session.   Grants Academy membership begins with the 2 day session.  All applicants will be notified of the outcome of their application during the week of the 23rd September.
Want to find out more?  Find our more from the Grants Academy page on the blog.
Still have questions? Please contact Caroline O'Kane