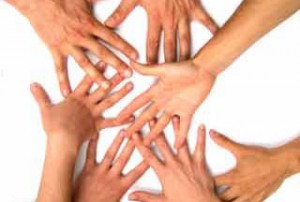 The following opportunities have been announced. Please follow the links for more information:
 AHRC  has opened their 2014 Fellowship scheme which provides an opportunity for two AHRC funded postgraduate students to be seconded to the Parliamentary Office of Science and Technology (POST) to assist in producing objective briefing materials for MPs and Peers. The fellowship will take place over a three month period, with a likely starting date between September 2014 and May 2015. Closing date: 28/05/14.
The Advanced Propulsion Centre (APC), in partnership with the Department for Business, Innovation and Skills (BIS) and the Technology Strategy Board, announced the winners of the first APC competition (APC1) in April 2014 and is now to invest an additional £75m in collaborative R&D projects in the field of low-carbon propulsion technologies. The projects are expected to start in October 2014. They will strengthen UK capability and develop and grow the UK's propulsion systems supply chain. Projects must be collaborative and business-led. We expect total eligible project costs to be between £5m and £40m. Registration closes by noon 25/06/14 with full submission by noon on 02/07/14.
The deadline for BBSRC's next responsive-mode research grants is 24/09/14 at 4pm. Applications for grant funding can be made to the Research Committees under their responsive mode scheme, on any topic within their portfolio.
The BBSRC are inviting applications to their Stand-alone LINK programme. Applications involve collaborative research with at least one company and one science-based partner. Applications should be for pre-competitive research that would not be undertaken in this form without LINK support. Projects with SMEs are particularly favoured. Closing date: 24/09/14 at 4pm.
The BBSRC also invites applications to their Industrial Partnership Award. These are science-led, responsive mode grants where an industrial partner contributes in cash at least 10% of the full economic cost of the project. Case studies are available, giving examples of previous awards. Closing date: 24/09/14 at 4pm.
BBSRC-Brazil (FAPESP) joint funding of research – RCUK and FAPESP, the State of Säo Paulo Research Foundation, have agreed a Memorandum of Understanding to welcome, encourage and support applications that may cut across their national boundaries and involve international collaborative teams. Collaborative research proposals may be submitted in any area of science that is within the remit of both BBSRC and FAPESP. Closing date: 24/09/14 at 4pm.
BBSRC has a vision within their Industrial CASE Studentships to provide PhD students with a first-rate, challenging research training experience within the context of a mutually beneficial research collaboration, between academic and partner organisations. There is funding for 125 4-year studentships. The deadline is 10/07/14 but applicants should ensure proposals are submitted to BU's institution's submitter/approval pool a minimum of 5 working days in advance of the published deadline. This enables institution checks to be carried out before final submissions.
BBSRC's Modular Training Partnerships (MTPs) fund the development of industrially-relevant short training courses at Masters level. Training should be developed in close collaboration with industry, and evidence of industrial demand is a key requirement for funding. MTPs provide pump-prime funding for: the development of individual training modules and the preparation and marketing of course materials, and course launch. The application deadline is 16/07/14 but applicants should ensure applications are completed as far in advance of the published deadline as possible to enable institution checks to be carried out before final submissions.
The Biotechnology Young Entrepreneurs Scheme (Biotechnology YES), now in its 19th year, is an innovative competition for postgraduate and postdoctoral scientists which raises awareness of the commercialisation of ideas from the biosciences. The competition is organised jointly by The University of Nottingham – The Haydn Green Institute and the Innovation and Skills Group, BBSRC. There is a prize fund of £5,000, including a first prize of £2,500. Closing date; 13/06/14.
EPSRC and ESRC invite applications for proposals to support networking in challenge themes related to Re-Distributed Manufacturing. There is a budget of £3 million for this activity and it is anticipated that up to six Network awards will be funded, addressing a variety of distinctly different research challenge themes. Networks should bring together a multidisciplinary group of researchers to address key challenges related to Re-Distributed Manufacturing. Although some Networks may have a primarily technology or societal focus, RCUK consider this field of research to require insights from multiple disciplines and perspectives in order to be fully addressed. There will be a Town Meeting on 02/06/14 with applications to be submitted by 13/08/14. 
 EPRSC in collaboration with the Japanese Ministry of Education, Culture, Sport, Science and Technology (MEXT) and Japan Science and Technology Agency (JST) seek collaborative research applications in severe nuclear accident studies and environmental safety. This call represents the first phase of this new collaboration and is for small projects of approximately two and a half years duration and is intended as a springboard for deeper and larger collaborations in the future. Closing date: 19/06/14.
EPSRC, as part of its contribution to the RCUK Energy Programme, invites proposals for collaborative research projects to undertake fundamental research to tackle challenges in Conventional Power Generation. An indicative budget of up to £3M is available from EPSRC for this call. Cross-institutional bids are welcome. Proposals in the areas of Step change technologies and materials for future plant design and Integration of conventional plants with future technologies are sought. An expression of interest must be emailed by 16/06/14 with the full application submitted by 16/07/14.
On April 23rd, 2014, the EU's Joint Programme for Neurodegenerative Disease (JPND) launched a rapid action call for leading scientists in the field to establish working groups to enhance the use of existing longitudinal cohort studies for ND research. JPND has decided that these issues can be progressed most effectively through assembling motivated groups of leading experts in the ND field. Accordingly community-led Working Groups are to be supported that can push forward the conceptualization of such topics in order to provide guidelines and/or best practice frameworks of value to the wider research community. Areas to be considered are highlighted on the website, although other topics that are similar in theme may be proposed. Up to €450,000 in total will be available to fund Working Groups under this call, with each working group able to bid up to €50,000 for support of its activities, which are expected to run for a maximum of 6 months. Closing date 16/06/14.
The MRC is committed to developing and sustaining a close and productive alignment with industry in the UK. As part of that commitment the MRC will fund approximately 30-35 individual Industrial CASE PhD studentships each year. These aim to provide doctoral students with a first-rate, challenging research training experience, within the context of a mutually beneficial research collaboration between academic and partner organisations in the private, public and civil society sectors. Closing date: 10/07/14 before 4pm.
The Max Perutz Science Writing Award aims to encourage and recognise outstanding written communication among MRC PhD students. The 2014 competition opens on 12/05/14 and they welcome entries from all MRC-funded PhD students. The judges will be looking for an article of up to 800 words that best answers the question, Why does my research matter? The winner will receive a first prize of £1,500.  The deadline for entries is 23:59 on Sunday 22 June 2014
Funding has been obtained from the MRC and the Department of Business, Innovation and Skills to equip the MRC Biomedical NMR Centre with a 950 MHz spectrometer as a shared-use national facility. Access allocations will be made by the NMR Centre's Advisory Committee and the closing date for such applications is 02/06/14.
The Soil Security programme is a NERC-led five-year research programme funded by NERC, the Biotechnology & Biological Sciences Research Council (BBSRC) and the Scottish Government that aims to secure future soil quality to sustain ecosystems and the services they deliver to people – such as sustainable agriculture, flood and disease regulation, carbon storage and clean water. The Soil Security programme is aligned with the Global Food Security (GFS) programme, and with Defra activities in this area. NERC is inviting proposals for consortia projects requesting funds between £1m and £2·5m (80% FEC), and of up to three years' duration, which will address the objectives of the programme as stated in the Announcement of Opportunity. Closing date: 30/07/14 by 4pm.
 Proposals are invited for a new funding opportunity as part of the Future Climate for Africa (FCFA) research programme funded by the Department for International Development (DFID) and NERC. FCFA is a £20m international, interdisciplinary programme to advance scientific understanding and prediction of African climate variability and change to inform medium-term adaptation decisions (5-40 years) and develop the knowledge, tools and methods to better integrate this science into decision making today. The focus of this project will be on evaluating and developing the representation of processes affecting pan-African climate on timescales for adaptation (medium-term or 5 to 40 years) in general circulation models (GCM). This will include improving the understanding and representation of drivers, processes and feedbacks responsible for the greatest uncertainty in model representations of African climate. The intention is to deliver a step-change in the performance of GCMs for Africa and to make a long-term contribution to model development with an African lens. This will improve projections of future changes in rainfall and extreme weather for Africa, increasing availability of high quality, robust climate information across the continent. Up to £3m is available. An Intention to submit must be entered by 02/06/14 with the full application submitted by 16:00 local time on 05/06/14.
In addition, under the same scheme, NERC are inviting proposals for Regional Consortium Grants, where up to £4m funding is available. Outline proposals must be submitted by 16:00 local time on 15/07/14.
NERC invites applications for NERC Independent Research Fellowships in the priority area of Bioinformatics to deliver part of NERC Mathematics & Informatics for Environmental Omic Data Synthesis (Omics) research programme. The aim of these fellowships is to develop scientific leadership among the most promising early-career scientists, by giving all Fellows five years' support, which will allow them sufficient time to develop their research programmes, and to establish international recognition. Through this call, NERC aims to support a minimum of six IRFs working in the area of environmental bioinformatics. This is the final year for this specialised opportunity with a closing date of 01/10/14.
NERC's CASE Studentships provide doctoral students with a first-rate, challenging research training experience, within the context of a mutually beneficial research collaboration between academic and partner organisations in the private, public and civil sectors. NERC studentships can be delivered in collaboration with partners from the private, public and civil sectors, and where studentships are delivered in collaboration they are referred to as CASE studentships. CASE studentships provide the PhD students with enhanced training opportunities by ensuring they spend between three and eighteen months with a CASE partner in a workplace outside the academic environment. Closing date: 10/07/14.
The Follow-on Fund is a 'proof of concept' fund to support the commercialisation of ideas arising from research funded by NERC. As the name suggests, the Follow-on Fund picks up where research programme and discovery science (responsive mode) grants leave off. It enables research programme and discovery science (responsive mode) grant research outputs to be further developed so their commercial potential can be realised. The maximum amount that can be bid for is £125k (£100k NERC contribution). NERC's intention is that projects will run for 12 months or more. Closing date: 03/06/14 with a further call closing in mid-November 2014.
If interested in the NERC Follow-on Fund, the Pathfinder award is a compulsory precursor to a Follow-on Fund above. They are available to carry out work that will help you develop a greater understanding of the commercial aspects and possibilities of your research, and hence a more robust, better informed application for a full Follow-on Fund grant. Pathfinder grants are usually between £7k-£10k (100% full economic cost), although up to £20k is available in exceptional circumstances. This is a rolling programme and has no set closing date.
Alternatively, the aim of the Innovation Projects call is to increase and accelerate the uptake and impact of NERC funded research output by supporting translational and knowledge exchange activity which delivers direct tangible and demonstrable benefits to end users, particularly businesses. The call will support projects that are likely to generate little or no commercial return, but which will deliver impact. Activities can include products, models, tools, internships or secondments. Ineligible activities are Networks, dissemination websites, events and publications, consultancy, report production, projects focussed solely on training, activity between only different sections of the academic research base or between the research base and the general public and commercialisation activities. The maximum amount that can be bid for is £125k (£100k NERC contribution). The grants are expected to start in October 2014 and last for 6 months. Closing date: 03/06/14 with a further call closing in mid-November 2014.
The TSB is to invest up to £2.5m in projects that will explore ways of deriving value from consumers' interaction with digital content. They are hoping to interest businesses with expertise in data analytics, security, online payments; those who create value from data and digital assets; and also those that engage with customers through internet and mobile service channels. The deadline for registration is at noon on 11/06/14 and the deadline for applications is noon on 18/06/14.
The 
TSB
, together with the Department for Environment, Food & Rural Affairs (Defra), the Biotechnology and Biological Sciences Research Council (BBSRC) and the Scottish Government, are to invest up to £16.5m in business projects to tackle challenges posed by
crop and livestock diseases
.  Effective control of agricultural disease plays an essential role in realising the yield and market potential of crop and livestock production systems. This competition will stimulate innovative technologies and approaches that optimise yield and quality by targeting bacterial, fungal and viral pathogens.   The call will also support technologies that improve prediction, identification and detection of pathogens for better disease management and raw material quality as well as reduced losses during postharvest storage. Project proposals must be business-led and collaborative and are open to businesses of any size and research organisations. Registration closes at noon on  11/06/14 with submission by noon on 18/06/14.
Through the
TSB
, funding will be provided by the Home Office's Centre for Applied Science and Technology (CAST). CAST exists to protect the public using science and technology by providing high quality, impartial advice, innovative solutions and frontline support to the Home Office and its partners, including the Police.  Misuse of alcohol and drugs is a significant issue in the UK. Reliable and accurate tests for the concentration of alcohol and drugs in the body support a number of Home Office policy initiatives including tackling drink and drug driving. Through this call for proposals, CAST aim to achieve a step-change in the detection of alcohol and drugs simultaneously in the human body through developing a non-intimate,
rapid screening test
.  The intention is that such a test would be mobile and rapid and is initially intended to be for screening of subjects, but evidential use would be considered should the accuracy and procedural robustness of the test be sufficiently reliable. Registration closes on 02/07/14 with full applications to be submitted by noon on 09/07/14.
The
TSB
, Invest Northern Ireland (Invest NI) and Highlands and Islands Enterprise (HIE) are to invest up to £2.75m in collaborative feasibility studies to stimulate innovation across four technology areas that will enable and underpin UK growth:
advanced materials
;
biosciences
;
electronics, sensors and photonics
, and
information and communications technology
(ICT). The aim is to ensure that small and micro businesses in the UK are well equipped, and suitably integrated within supply chains, to respond to market opportunities across a range of economic sectors. Projects must be led by a small or micro company, in collaboration with one or more business or research partners. it is expected that  projects will range from total costs of £50k to £150k, and to last from six to 15 months. Registration closes at noon on 18/06/14 and the call closes at noon on 25/06/14.
 The Wellcome Trust has announced their Early Career Fellowships for Researchers in India. This scheme provides a unique opportunity for the most promising postdoctoral researchers to carry out research in India. Applicants are expected to identify an important biomedical research question and design a project that would help answer this question. The proposal would also suggest how the proposed work would help develop the applicant's future independent research program. Submitted proposals are expected to be globally competitive. Applicants may wish to set up long term training or collaborative visits (work outside Host Institution) for up to 24 months. These visits may be to other leading laboratories, anywhere in the world. The total award for an Early Career Fellowship typically amounts to INR 1.5 Crores. Closing date for preliminary application: 12/06/14 with full invited submission in September 2014.
 Please note that some funders specify a time for submission as well as a date. Please confirm this with your RKE Support Officer.
You can set up your own personalised alerts on ResearchProfessional. If you need help setting these up, just ask your School's RKE Officer in RKE Operations or see the recent post on this topic, which includes forthcoming training dates up to November 2014.
As announced previously, Research Professional will not be available briefly on 15th May due to system upgrades.
If thinking of applying, why not add notification of your interest on ResearchProfessional's record of the bid so that BU colleagues can see your intention to bid and contact you to collaborate.