Fourth editions have been published of two popular textbooks by Professor Stephen Page from BU's School of Tourism.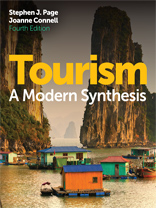 This is a leading international full colour publication used as an introductory course text with a significant web learning resource supporting student learning.  It is co-written with Dr Joanne Connell from Exeter Business School. The new edition provides many new perspectives on the fast changing nature of global tourism.
The Geography of Tourism and Recreation: Environment, Place and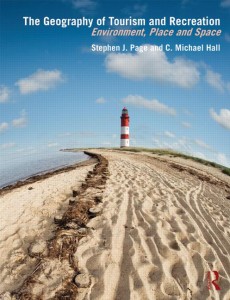 Space
This written with Professor Michael Hall at the University of Canterbury, New Zealand and published by Routledge.  First published in 1999, this soon became established as the leading text used by Geographers (and many non-Geographers) as a scholarly introduction to the nature of tourism and recreation as a spatial phenomenon including its impacts in different environments.  A key feature of the book is its almost encyclopaedic coverage of the literature, acting both as a reference source and roadmap to the way geography has embraced the study of tourism, leisure and recreation over the last 100 years.
This new edition has been very well received and positively reviewed:
"They just keep getting better and better. This new edition of The Geography of Tourism and Recreation is an outstanding example of contemporary and cutting-edge thinking in the dynamic subfield of tourism geographies. It exemplifies a heterogeneous approach to understanding the spatial implications of tourism, the industry and its functions in diverse settings and ecosystems, and its impacts on human and natural environments. For an innovative examination of current trends in tourism, this book is essential reading for anyone who studies, teaches, or practices the business, art and science of tourism."
Professor Timothy J Dallen, School of Community Resources and Development, Arizona State University, USA.
"In the often nebulous and many-sided world of tourism geographies, where space and place are simultaneously attraction and constraint, product and site, destination and experience, there are no more knowledgeable, versatile or sure footed guides than C.Michael Hall and Stephen Page. They have led a generation of students and researchers and in this fourth edition they continue the intellectual journey into the emerging social, economic and political realities of the 21st century."
Professor G.J.Ashworth, Department of Planning, Faculty of Spatial Sciences, University of Groningen, Netherlands.