The easiest way to find Horizon 2020 EU funding opportunities is to search the Participant Portal (the place to go for all things EU funding related).
How to search:
Click on Funding Opportunities
If you know your topic, click on Search Topics
To browse all calls, click on Calls and use the filters – for example, use the radio buttons to select Open and Deadline Date to see a chronological list of all calls closing in the coming months
Further filter by type of call, for example, you may want to see Excellent Science only
This is the page you will see following a search: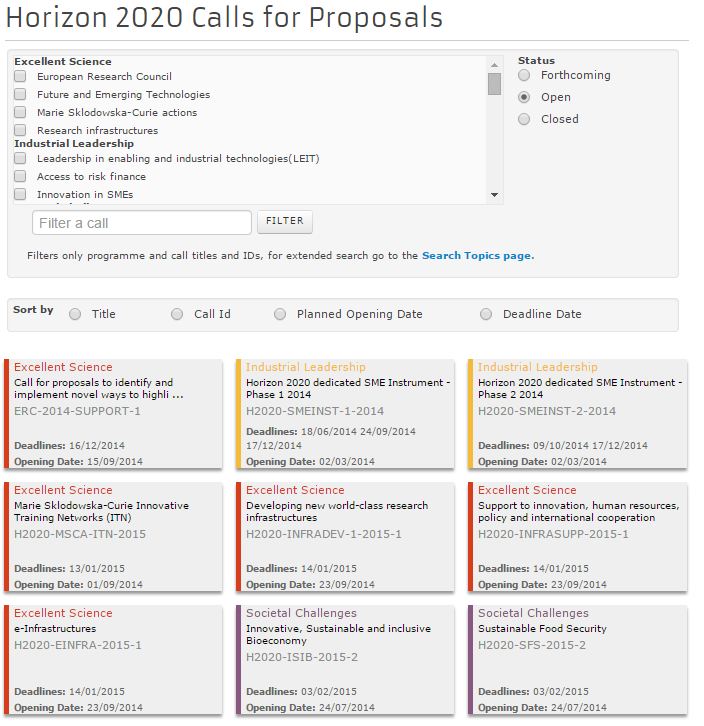 You can then click on the relevant box to access all the information about that call: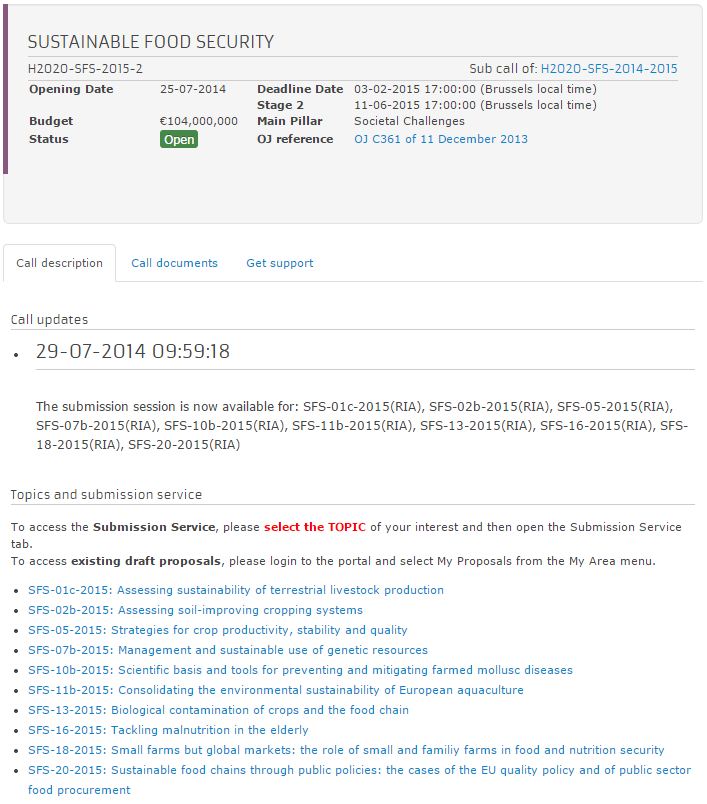 From here you can find all the documents related to the call.
You can also subscribe to RSS feeds from the Participant Portal.
If you are looking for non-Horizon 2020, EU funding, some are listed on the Portal, but you may need additional help in locating some schemes.
If you need any further help in using the Participant Portal, please contact your Officer in the Funding Development Team, Paul Lynch or Emily Cieciura – all listed under our team's page.