The European Commission's Participant Portal new Partner Search is now ready to use. This search allows you to find potential partners for your research project, based on organisations already registered on the Portal and in receipt of funding. As part of this, there is a useful overview of the organisation and its interaction with European funding schemes. Access is also given to top level information about funded projects.
The Partner Search can be found under the How to Participate tab and can be used whether you are logged in or not.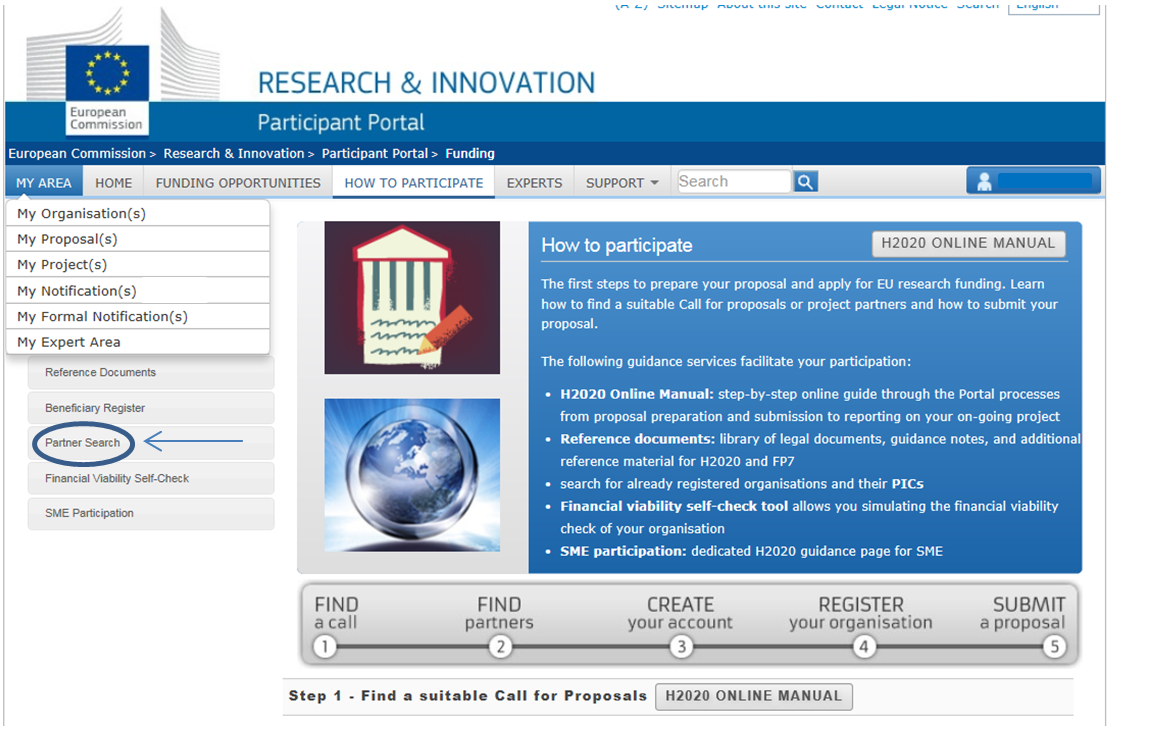 The Partner Search allows you to search by organisation name, a key word or topic. There is also the option to filter by country, organisation type or programme. If you see a partner you would like to find out more about, you can click on the organisations name to go to their page.
On the organisation page you can find a blurb of the organisation and a full list of key words. Note that some of these have been entered manually and some are taken automatically from the European funded projects the organisation has.
To help see potential network opportunities, further down the page you can see information on who the main collaboration partners are for that organisation and the type of role it usually holds in a project. Finally there is a list of all the European Commission funded projects that the organisation has and a link to contact that project team direct.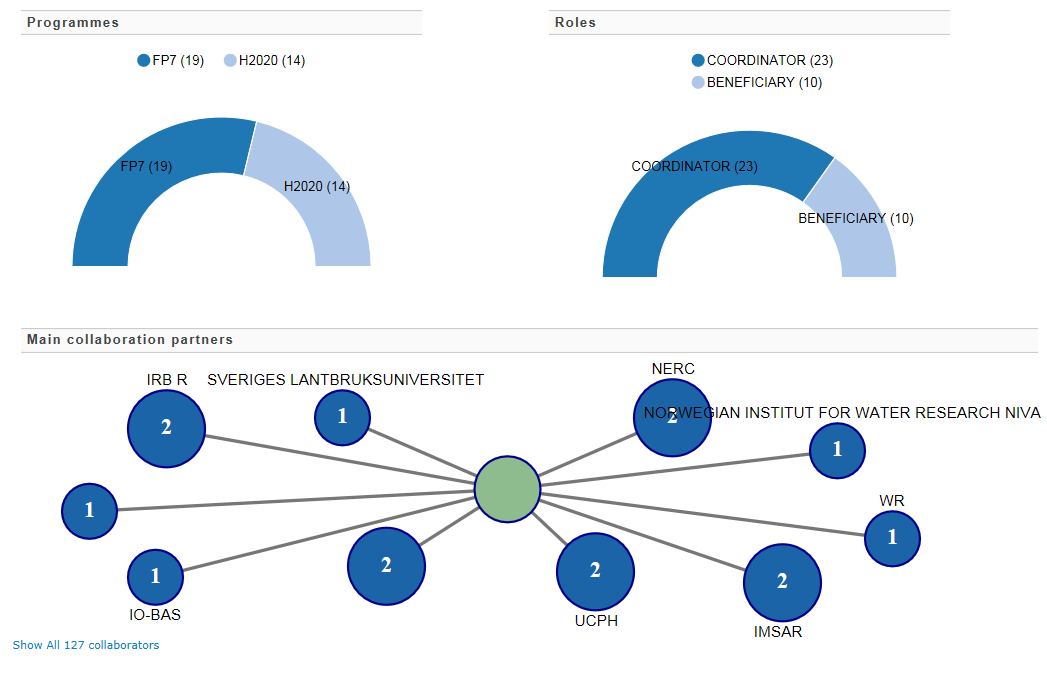 This tool complements the other partner searches already available. Why not have a look and see who has funded projects in your field?