Last October, BUDI were lucky enough to secure funding from the 'Inspired by 2012 Health and Wellbeing' Fund via Dorset County Council to run another round of our music initiative with people with dementia and their carers from the community.
BUDI Orchestra have been working hard for the last eight weeks to bring you a performance this Friday 27th March, and we would be delighted if you could come along and show your support for all they have achieved in such a short space of time.
When? 27th March 2015, 10:30 – 11:30am
Where? The Atrium, Talbot Campus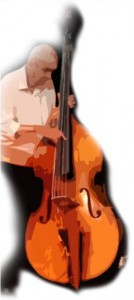 We look forward to seeing you there!