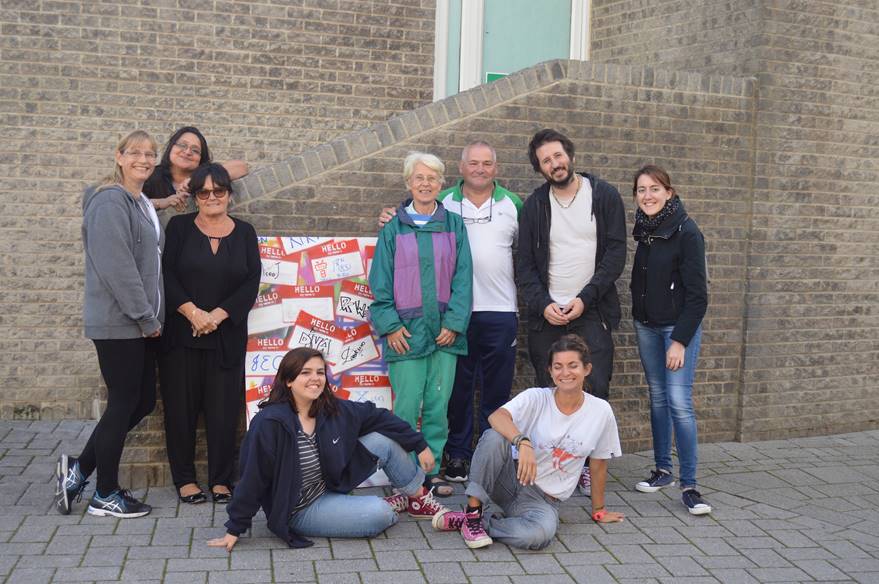 Last week Ben Hicks and Shanti Shanker from BUDI and the Psychology Department hosted a series of Graffiti workshops for people with dementia and their care partners. The workshops were led by an experienced Graffiti Artist from Graff Inc. who worked with the participants to develop an individual 'tag' and piece of street art that represented their sense of identity.
The label of 'dementia' has the power to evoke fear and stigma and this can detrimentally impact on the identity of people living with the condition and those supporting them. The Graffiti workshops provided an empowering opportunity for people to express and reclaim a sense of 'self' as well as challenge negative preconceptions of Graffiti, such as who uses it and for what purpose. It shows that people with dementia still have a sense of identity that they can still identify with. The workshops were enjoyed by all those who attended.
The final pieces of street art that were created will be displayed at the Subway between ASDA and the Handelsbanken Building, below A35 (or St Paul's Road), Bournemouth from 5th October. Please go and check them out!