Every week I receive an email from UKRO updating me on the EU-related activities including funding calls, info days, tenders and other news which helps keep me up to date with the EU. As this blog can be accessed externally, we cannot give you all the information that they email, but you can get the full subscriber experience by registering at the UKRO website.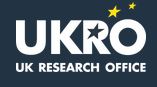 Highlights from the most recent email are:
If you are looking for specific funding, please make use of BU's subscription to ResearchProfessional or search on the Participant Portal. For tenders, please use TED – Tenders Electronic Daily.
Also being discussed on planet EU:
ResearchProfessional are reporting on changes to demand management within Horizon 2020 (log-in to our institutional account to read more)
There are concerns about a move to an increased emphasis on applied research and product development within the H2020 Societal Challenges Pillar, according to a freely available article from ResearchResearch.
If you would like further assistance in developing your EU knowledge and engagement, please contact Emily Cieciura, Research Facilitator: EU & International