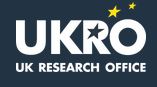 Every week I receive an email from UKRO (UK Research Office) updating me on the EU-related activities including funding calls, info days, tenders and other news which helps keep me up to date with the EU. As this blog can be accessed externally, we cannot give you all the information that they email, but you can get the full subscriber experience by registering at the UKRO website. I also have alerts set up from ResearchProfessional to keep me up to date with calls and news regarding EU funding.
Highlights from the most recent communications are:
There are a number of tenders and calls of interest to BU –  Study on Poverty-Related and Neglected Diseases and Project Related to Reducing Health Inequalilties Experienced by Lesbian, Gay, Bisexual, Trasgender, Intersex (LGBTI) People, Study on the economic benefits of gender equality in the European Union, ERA-IB-2 7th transnational joint call for multilateral research projects using Industrial Biotechnology, ETB annual joint calls – biotechnology (health, agro/food, industrial biotech, environment, marine/aquatic solutions).
Info Days and other events:
If you are looking for specific funding, please make use of BU's subscription to ResearchProfessional or search on the Participant Portal. For tenders, please use TED – Tenders Electronic Daily.

We also have UKRO visiting BU this Wednesday (14/10/15). See the previous blog post for more information and to book.