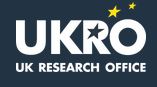 UKRO hold provides regular training events in their capacity as the UK National Contact Point for the European Research Council (ERC) and the Marie Skłodowska-Curie Actions​ (MSCA).
Forthcoming events:
26th October 2016: ERC Consolidator Grants Information and Proposal Writing Event to be held at the University of Glasgow
Are you a researcher interested in applying for the 2017 ERC Consolidator Grants call?
The session is aimed at researchers based in, or moving to, the UK who are planning to submit a proposal to the ERC Consolidator Grants call. The 2017 Consolidator Grants call is expected to open on 20 October 2016 and close on 9 February 2017. Applicants are expected to be active researchers and to have a track record of excellent research. The scheme is designed to support Principal Investigators (PIs) at the stage at which they may still be consolidating their own independent research team or programme. To be eligible for the 2017 call, the PI must be 7-12 years from the date of award of their PhD on 1 January 2017, which is extendable in certain strict cases.
Another repeating event is being planned for a London location in November 2016.
12th October 2016: MSCA Innovative Training Networks (ITN) to be held at the University of West London
The ITN scheme supports joint research training and/or doctoral programmes, implemented by European partnerships of universities, research institutions, industry (incl. SMEs) and other non-academic organisations. The research training programmes are intended to provide doctoral students with excellent research skills, coupled with experience outside academia, hence developing their innovation capacities and employability prospects. The event aim to provide participants with an in-depth overview of the ITN scheme. Participants should gain a clear understanding of the proposal format for each scheme and the key issues relating to planning, writing and submitting proposals. There will also be ample opportunity to ask questions. Attendance will be free of charge, thanks to the support from the University of West London.
To attend staff should register, via BU's subscription, on the UKRO website. Please ensure that you have approval within your Faculty to attend. You should also register with UKRO so that you receive announcements concerning EU funding direct to your own inbox – make sure that you hear first!
If you are considering applying, please contact Emily Cieciura, REKO's Research Facilitator: EU & International, in the first instance.