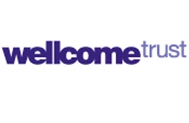 Time restrictions based on the number of years since a researcher was awarded their PhD have been removed from Wellcome fellowship schemes.
They're making this change to increase flexibility for researchers and so widen the pool of people who can apply for Wellcome support as they build a career in independent research.
They want to support the best researchers through their fellowships and believe the emphasis should be on the independence, achievement and vision of those who apply.
The reality of research is that it doesn't always follow an anticipated timescale, and the application of time constraints can close doors for those who may have moved disciplines, for example from maths or physics to biological science.
The change will not disadvantage researchers who are in the early years of their career – applicants will be judged on achievements according to their experience.