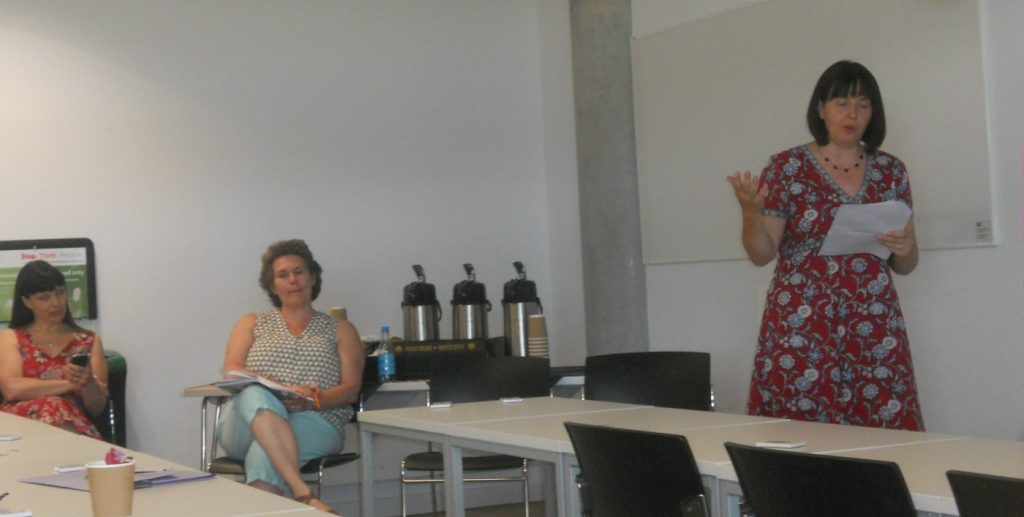 Yesterday, on the first day of BU's Festival of Learning, we organised a debate on breastfeeding in society. The debate was structured around the motion "This house believes that: Breastfeeding is over-rated and unpopular."
In favour of the motion argued Dr. Ann Luce from the Faculty of Media and Communication (FMC)  and Prof. Edwin van Teijlingen from the Centre for Midwifery, Maternal & Perinatal Health (CMMPH) in the Faculty of Health & Social Sciences (FHSS).

Against the motion argued Dr. Catherine Angell (CMMPH) and Ms. Sue Hurst midwife and lactation advisor  at St Mary's Maternity Hospital which is part of Poole Hospital NHS Foundation Trust.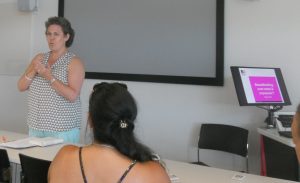 Before the debate started Prof. Vanora Hundley (CMMPH) asked the audience to vote on the motion.  At this first vote the audience overwhelmingly voted against the motion (86%). After the presentations of the four debaters the audience was asked to vote again and this time the against vote had dropped to 71%.  Prof. Hundley then opened up the debate to the wider audience and, after an occasionally heated debate, the audience were asked for their final vote.  On this final occasion 85% voted against.
There was a general agreement that breastfeeding beneficial for both mother and baby and hence that it was not over-rated.  There appeared to be sympathy for the view that breastfeeding was not popular, or at least not as popular as it should be, considering how good it is!