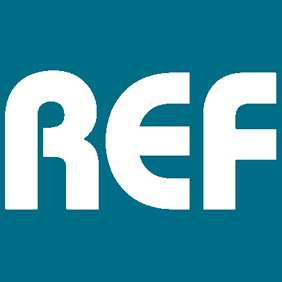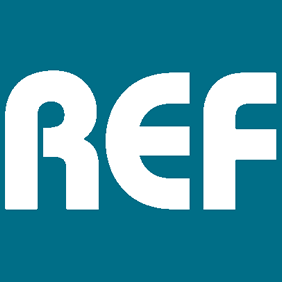 On Friday there was an exciting update from the REF Team based at HEFCE – they published the initial decisions on REF 2021. Whilst this does not include decisions regarding submitting staff, output portability or the eligibility of institutions to participate in the REF, it does include key decisions regarding the UOA structure, institution-level assessment, and the assessment weightings.
The decisions published on Friday are summarised below:
OVERALL:
Assessment weightings:
Outputs 60% (down from 65%)
Impact 25% (up from 20%)
Environment 15% (same but now includes impact strategy)
The move of the impact template from the impact assessment to the environment assessment means impact will actually contribute to more than 25% of the weighting (see impact section).
Assessment will continue to use the five-point REF 2014 scale (1*-4* and Unclassified).
UOA structure:
Total UOAs reduced from 36 to 34
Engineering will be a single UOA – UOA 12
REF 2014 UOA 17 will be restructured to form UOA 14: Geography and Environmental Studies and UOA 15: Archaeology
'Film and Screen Studies' will be located and included in the name of UOA 33: Music, Drama, Dance, Performing Arts, Film and Screen Studies
HEFCE will continue consulting with the subject communities for forensic science and criminology to consider concerns raised about visibility. A decision is expected this autumn.
HESA cost centres will not be used to allocate staff to UOAs. Responsibility for mapping staff into UOAs will therefore remain with institutions.
TIMETABLE:
Impact:
Underpinning research must have been produced between 1 Jan 2000 – 31 Dec 2020.
Impacts must have occurred between 1 Aug 2013 – 31 Jul 2020.
Environment:
Environment data (such as income and doctoral completions) will be considered for the period 1 Aug 2013 – 31 Jul 2020.
Outputs:
The assessment period for the publication of outputs will be 1 Jan 2014 – 31 Dec 2020.
The draft REF 2021 guidance will be published in summer/autumn 2018 and the final guidance will be published in winter 2018-19. The submission will be in autumn 2020.
OUTPUTS:
Interdisciplinary research:
Each sub-panel will have at least one appointed member to oversee and participate in the assessment of interdisciplinary research submitted in that UOA.
There will be an interdisciplinary research identifier for outputs in the REF submission system (not mandatory).
There will be a discrete section in the environment template for the unit's structures in support of interdisciplinary research.
Outputs due for publication after the submission date:
A reserve output may be submitted in these cases.
Assessment metrics:
Quantitative metrics may be used to inform output assessment. This will be determined by the sub-panels. Data will be provided by HEFCE.
IMPACT:
Impact will have a greater weighting in REF 2021 (25% overall plus impact included in the environment template and therefore weighting).
Harmonised definitions of academic and wider impact will be developed between HEFCE and the UK Research Councils.
Academic impacts will be assessed as part of the 'significance' assessment of the outputs and therefore not in the impact assessment.
Further guidance will be provided on the criteria for reach and significance and impacts arising from public engagement.
The guidance on submitting impacts on teaching will be widened to include impacts within, and beyond, the submitting institution.
Impacts remain eligible for submission by the institution in which the associated research was conducted. They must be underpinned by excellent research (at least REF 2*).
Impact case study template will have mandatory fields for recording standardised information, such as research funder, etc.
The number of case studies required – still not confirmed – HEFCE are exploring this in relation to the rules on staff submission and the number of outputs.
Case studies submitted to REF 2014 can be resubmitted to REF 2021, providing they meet the REF 2021 eligibility requirements.
The relationship between the underpinning research and impact will be broadened from individual outputs to include a wider body of work or research activity.
 Institutional-level assessment (impact case studies):
HEFCE will pilot this assessment in 2018 but it will not be included in REF 2021.
ENVIRONMENT:
The UOA-level environment template will be more structured, including the use of more quantitative data to evidence narrative content:
It will include explicit sections on the unit's approach to:

supporting collaboration with organisations beyond HE
enabling impact – akin to the impact template in REF 2014
supporting equality and diversity
structures to support interdisciplinary research
open research, including the unit's open access strategy and where this goes beyond the REF open access policy requirements
Institutional-level assessment (environment):
Institution-level information will be included in the UOA-level environment template, assessed by the relevant sub-panel.
HEFCE will pilot the standalone assessment of institution-level environment information as part of REF 2021, but this will not form part of the REF 2021 assessment. The outcomes will inform post-REF 2021 assessment exercises.
PANEL RECRUITMENT:
The sub-panel chair application process is now open (details available via the link).
The document sets out the plan for the recruitment of panel members (a multi-stage approach)
OUTSTANDING DECISIONS:
The announcement does not include decisions regarding submitting staff, output portability or the eligibility of institutions to participate in the REF. There is ongoing dialogue between HEFCE (on behalf of the funding councils) and the sector regarding this. The letter (accessed via the link above) sets out HEFCE's current thoughts on these points and invites the sector to feedback by 29 September 2017.  BU will be providing feedback so if you have a view on this then please email me (jnortham@bournemouth.ac.uk).
SUMMARIES AVAILABLE: