Emerald has today, 26th September 2017, removed the embargo period on all Green open access. Author accepted manuscripts (AAMs or postprints) of journal articles held in open access repositories such as BURO will now be available on publication. This applies not only from today, but also to any Emerald publications currently under embargo in repositories.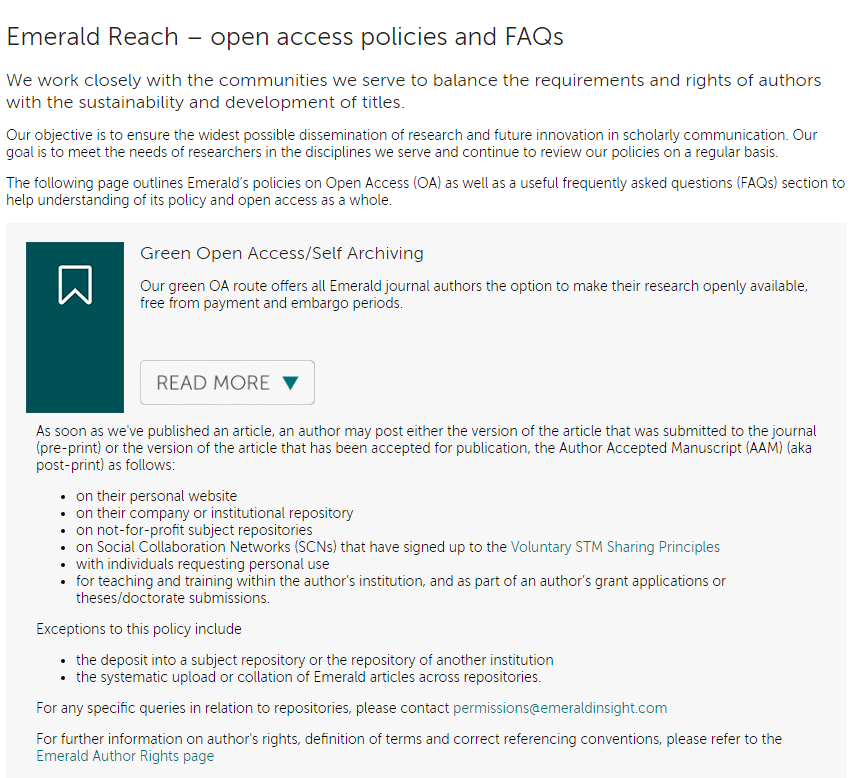 Emerald Group Publishing
This is a huge advance for open access as Emerald had previously extended their embargo periods in response to the RCUK/ Finch statements on embargo periods and green open access.