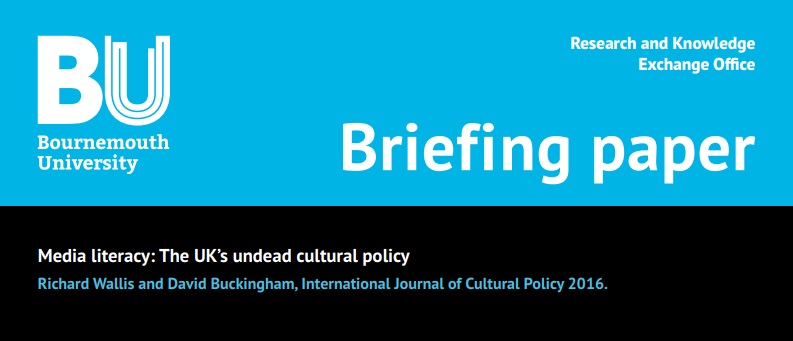 Our BU briefing papers are designed to make our research outputs accessible and easily digestible so that our research findings can quickly be applied – whether to society, culture, public policy, services, the environment or to improve quality of life. They have been created to highlight research findings and their potential impact within their field. 
---
The Communications Act 2003 requires the UK's media regulator Ofcom to promote 'media literacy', although it left the term undefined. In response to the new legislation, the regulator espoused a deliberately generalised definition, but one that never became a meaningful measure of its own policy work.
This paper investigates how Ofcom managed this regulatory duty from 2003 onwards. It explores how the promotion of media literacy was progressively reduced in scope over time as its funding was incrementally withdrawn. Media literacy in 2016 may be characterised as one of the zombies of cultural policy: an instrument devoid of its original life but continuing in a limited state of animation governed by other policy priorities.
Click here to read the briefing paper.
---
For more information about the research, contact Dr Richard Wallis at rwallis@bournemouth.ac.uk.
To find out how your research output could be turned into a BU Briefing, contact research@bournemouth.ac.uk.