As announced earlier, RKEO will host annual UK Research Office visit to BU on 10th October 2018. The event will take place in FG06 seminar room (Fusion Building). Session will be delivered by Dr Andreas Kontogeorgos, European Advisor of the UK Research Office.
Bookings for this event are now open to BU Staff and, so that catering will be arranged, confirm attendance by Wednesday, 3rd October – please book your place following a link on event's intranet page.
The sessions for BU academics will commence at 11:30 with an update on Brexit, followed by a networking lunch. In the afternoon session there will be a review of future ICT-related calls and more detailed overview of the COST Actions funding scheme – please see full agenda below.
Time
Activity
11:30 – 12:00
Brexit News, Q&A (to be continued during lunch if necessary)

(All invited/registered from 11:30 to 15:15)

12:00 – 13:00
Networking lunch
13:00 – 14:15
Cross-disciplinary nature of ICT – forthcoming Horizon 2020 calls and topics under pillars of Industrial Leadership and Societal Challenges
14:15 – 14:30
Comfort break / over-run time / time for people to come and in and out
14:30 – 15:15
COST Actions – bottom-up driven networks for expanding European Cooperation in Science and Technology
15:15 – 16:30
15 minute 1-2-1s
16:30
Close
A number of 15 minute 1-2-1 sessions available with Andreas (UKRO) and Ainar (BU International Research Facilitator) – here, you can discuss your European funding plans and ambitions with either of them. To book your 1-2-1 meeting, please make a note about this when booking for the main event or email directly to RKEDevFramework@bournemouth.ac.uk with "UKRO 1-2-1" in subject field.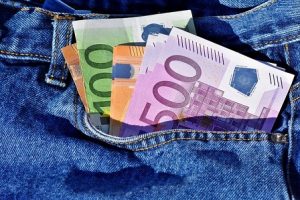 If you have an interest in applying to Horizon 2020 and other European funding, please make full use of BU's subscription by registering to receive updates from UKRO. On their website, you can access subscriber-exclusive support materials including call fact-sheets and details of future UKRO events.