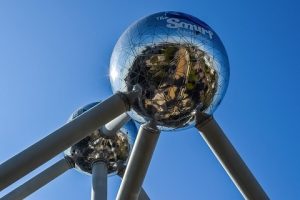 The 2019 Marie Skłodowska-Curie Actions Individual Fellowships (MSCA IF) call is now open. The call documents, including the Guide for Applicants, are available on the Funding and Tenders Opportunities Portal (formerly ECAS). The call deadline is 11 September 2019, 4 PM UK time. Individual Fellowships are aimed at individual researchers who possess doctoral degree or equivalent research experience; scheme involves international and intersectoral mobility.
There are MSCA IF bid writing support activities planned within the BU – more details will follow in due course. Please get in touch with International Research Facilitator Ainar Blaudums or any other member of Research and Development Support staff supporting your faculty. We would appreciate early expression of interest to help us in providing more focussed and efficient support.
The indicative call budget in 2019 is €294.49 million (compared to €273 million in the 2018 call) and it is distributed as follows:
€50 million is reserved for the Global Fellowships, and is distributed between the scientific areas based on the number of eligible proposals received in each of these areas.
€236.49 million is reserved for the European Fellowships, and is distributed between its panels (except for the Society and Enterprise panel) based on the number of eligible proposals received by each one. During the budget distribution, the Career Restart (CAR) panel will have a weighting of 2 times the weighting of the eligible proposals in the other panels. For the Reintegration Panel (RI) the weighting will be 1.5 times higher.
€8 million is reserved for the Society and Enterprise panel of the European Fellowships.
The general Individual Fellowship rules remain unchanged in comparison to previous calls. Applicants are reminded that there is now the option for part-time working arrangements on Individual Fellowships for professional reasons (starting a company, pursuing other funded projects or advanced study). However, that should only be requested at the implementation stage.
This article has been prepared based on information received from UK Research Office (UKRO). UKRO, in its capacity as UK National Contact Point for the MSCA, will be holding information sessions on the 2019 Individual Fellowships call. Participation is free of charge, but registration will be mandatory. We will share further information when the dates and locations are confirmed.