Telling a story of research through photography
The 'photo of the week' is a weekly series featuring photographs taken by BU academics and students for our Research Photography Competition which took place earlier this year.
These provide a snapshot into some of the incredible research taking place across the BU community. 
This week's photo of the week was taken by Catherine Guttman and is titled;
'A place of meeting and reflection'
This drone image of the confluence is the meeting place of the River Teme and River Severn, an area I worked across during my PhD at BU. I tagged freshwater fish, barbel, and followed their movements up and down these two rivers using hydro acoustic transmitters and receivers. Now that I've graduated from my PhD I take a moment to reflect upon how the research will help to inform management and conservation. I have disseminated the findings to the environmental charity, environmental regulator and the stakeholders, the barbel fishing clubs over the last few months.
We are lucky that we have another PhD student now following up this work, looking at how movements may change once some of the river barriers are removed. The image shows the water from the two rivers mixing together as they run alongside each other, but despite their differences in temperature, turbidity and flow, the barbel were able to regularly move between these two rivers, potentially to exploit different feeding or refuge habitats.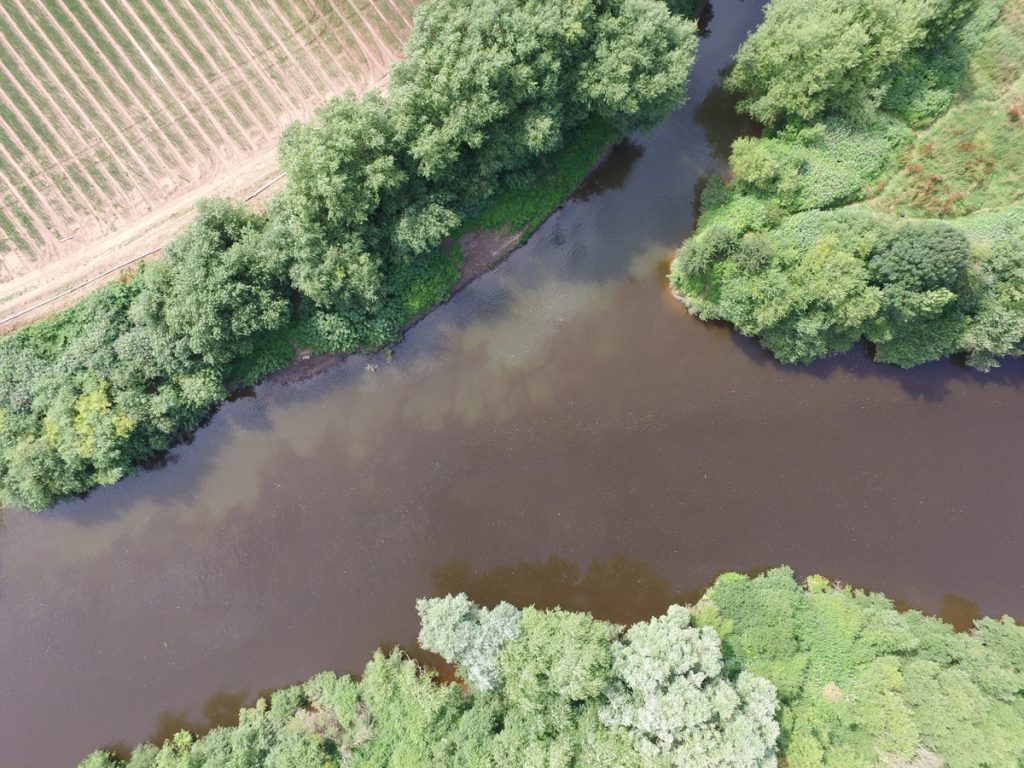 If you have any questions about the photo of the week series or the competition please email research@bournemouth.ac.uk