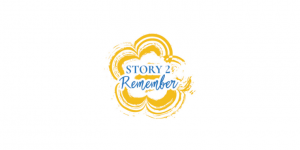 Stories to remember in Bournemouth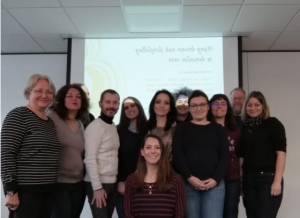 It has been wonderful to host the third transnational project meeting in Bournemouth bringing together the team from Bulgaria, Greece, Ireland, Romania, and the UK (pictured) to advance the Story2Remember ERASMUS+ project: Using drama and storytelling in dementia care.
Following an introduction from Professor Jan Wiener about the work of the Ageing and Dementia Research Centre at Bournemouth University, Andreea presented on activities and results from year one and talked the team through next steps for year two.
Intellectual Output 2: Story2Remember
Each team presented their results and outputs from delivering Story2Remember for both phase 1, delivering Story2Remember to people with dementia and phase 2, delivering the ToT training to professionals in the dementia field. The overall results across all the teams were extremely positive for both phase 1 and 2. Feedback will be used to finalise the Story2Remember handbook.
Intellectual Output 3: The Toolkit
Collaborative discussions brought about positive actions to set out our next steps for the toolkit and its layout and structure agreeing for both website, PDF and paper copy it should:
Focus on improving communication between carer and person with dementia
Be user friendly
Be easy to navigate and use
Be a supportive platform for carers
The key focus from now is to build the content for the toolkit with the aim of piloting to users in March 2020.
TPM3 was an extremely proactive and collaborative meeting with celebration on successful delivery of IO2 and tangible next steps agreed for IO3.
By Danielle Wyman (Research Assistant for ADRC, Bournemouth University).
Website: https://story2remember.eu/
Facebook page: https://www.facebook.com/STORY2REMEMBER.EU/
Twitter: https://twitter.com/Story2rememberE