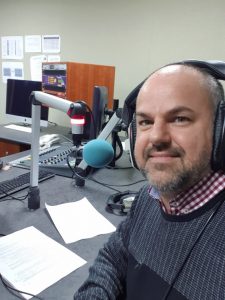 On Wednesday 4th March Dr. Miguel Moital, Principal Academic in the Department of Sport & Events Management, spoke to five BBC regional radio stations (Merseyside, York, Solent, Nottingham, West Midlands) about the cancellation of major events due to coronavirus.
In his live interviews, Miguel answered questions about what the virus could mean for sport and the logistical challenges involved in postponing or cancelling major events such as the Olympics or the Euros.
The interview to BBC Radio Solent can be listened via this link (from 23m40s) (available until the 2nd April).