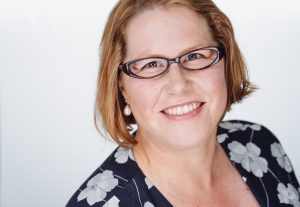 I'm the last of the Academic Targeted Research Scheme appointments; I took up my post last month (September) in Health & Science Communication. My home base is in the Faculty of Media & Communication, though my project will span numerous departments across arts and science disciplines.
My research is centred in an interdisciplinary and ubiquitous communication method that can be employed for multiple UN 2030 Sustainable Development Goals: interactive digital narrative (IDN). IDNs can be used in schools, GP waiting rooms, on tablets and smartphones; interactivity significantly increases retention, particularly when incorporated into media that audiences voluntarily and eagerly devote attention to. As a practice-based practitioner/researcher composing IDNs and evaluating their efficacy on multiple projects, I aim to develop a model for health and science communication through reading and writing IDNs that can be implemented in a wide array of scenarios and topic areas.
I came to this work through a serendipitous process, as I earned an undergraduate degree in science and did some postgrad study in evolutionary biology. I quickly discovered, however, that I'm more interested in reading and writing about science than I am in doing it (it was a lot of pipetting DNA!), so I changed tack. Amongst various professional endeavours, I started over, culminating in a PhD in Creative Writing and Digital Media.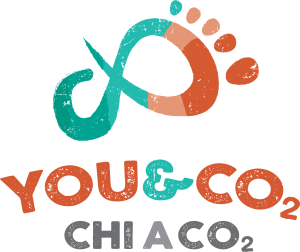 My research is largely practice-based, as I compose various creative writing experiments in order to explore how new technologies such as hypertext, scripting, and multimodality affect the creative act and artefact. More recently, I have engaged in two Welsh Crucible-supported projects that brought me back to my science roots, combining interactive storytelling and science communication. You and CO2 examines using interactive digital narratives as bibliotherapy and expressive writing to effect positive attitude and behaviour change regarding the current climate crisis.
Likewise, the Infectious Storytelling project explores the efficacy of interactive digital narratives as persuasive media for educating the public about behaviours that lead to antibiotic microbial resistance. This project incorporates practice-based research, medical humanities, archive research, media analysis, ethnographic research in focus groups, and literary and art criticism, and is based on the historical treatment of tuberculosis in art, media, and literature, using insights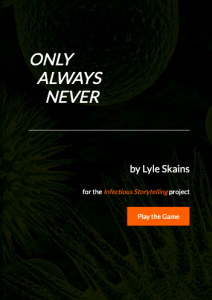 gained from archival research and textual analysis to inform approaches to communicating the importance of proper antibiotic use to patients, farmers, and the general public.
Here at Bournemouth, I'm excited to expand these experiences into a wider "IDNs for SciComm" project. I'm going to be reaching out to colleagues across arts and sciences disciplines at BU, fostering collaborations and new avenues to explore the use of interactive narratives for health and science communication. The aim of this research is to identify and address a number of science and health communication needs through the increasingly ubiquitous digital technology in our lives, including the possibility of ongoing communication about the current COVID-19 pandemic.
If you're interested in collaborating with me or with others on interdisciplinary arts-science health and science communication, please get in touch!