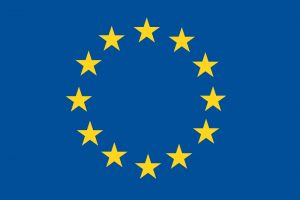 Horizon Europe
As part of the agreement reached between the UK and the EU, the UK has announced that it will associate to Horizon Europe (2021-27). Association will give UK scientists, researchers and businesses access to funding under the programme on equivalent terms as organisations in EU countries. The next step is for both sides to formally adopt the full text of the agreement taking into account the finalised EU Programme Regulations.
The UK also reached agreement with the EU and Euratom to associate to the next Euratom Research & Training (R&T) Programme 2021-2025 subject to ratification of the overall deal and finalisation of the regulations. This agreement includes UK participation in the ITER fusion collaboration through membership of Fusion for Energy.
A new Turing scheme starting in September 2021 will replace the UK's participation in Erasmus+. The programme will provide similar opportunities for students to study and work abroad as the Erasmus+ programme and will include countries across the world.
Once the overall deal has been ratified by all sides and the Horizon Europe and ITER programme regulations have been finalised there will be a formal process between the UK and the EU to conclude the association agreement.
Horizon 2020 and ETC (Interreg) 2014-20
Successful UK bids, awarded or to be awarded, will continue to receive EU grant funding from the Commission for the lifetime of individual Horizon 2020 projects. This includes calls that end after 1 January 2021.
The Withdrawal Agreement between the UK and the EU confirms that 2014-20 ETC programmes (includes Interreg) will be able to continue with UK project partners, and UK project partners can continue delivering their projects in line with existing programme rules and timescales. See here for FAQs for existing Interreg award holders.
UK have opted out of the following:
The UK has announced that it will not participate in European Structural and Investment Funds (ESIF) programmes in 2021-2027, and the UK government will not be pursuing participation in European Territorial Cooperation programmes in 2021-2027, which includes Interreg.
There are a few EU programmes where the UK's access is excluded, which currently includes:
Erasmus student exchange programme (see above)
Galileo satellite navigation system's encrypted military signal
European Innovation Council
Next Generation EU $750bn Covid-recovery programme
European Geostationary Navigation Overlay System (EGNOS) for "safety critical applications", such as flying aircraft or navigating ships through narrow channels
Further information
More information can be found here:
RDS will provide further information in due course.