Earlier this week Bournemouth University (BU) ran the 'Migration and Health Research Capacity Building Workshop for Early Career Researchers' in Kathmandu.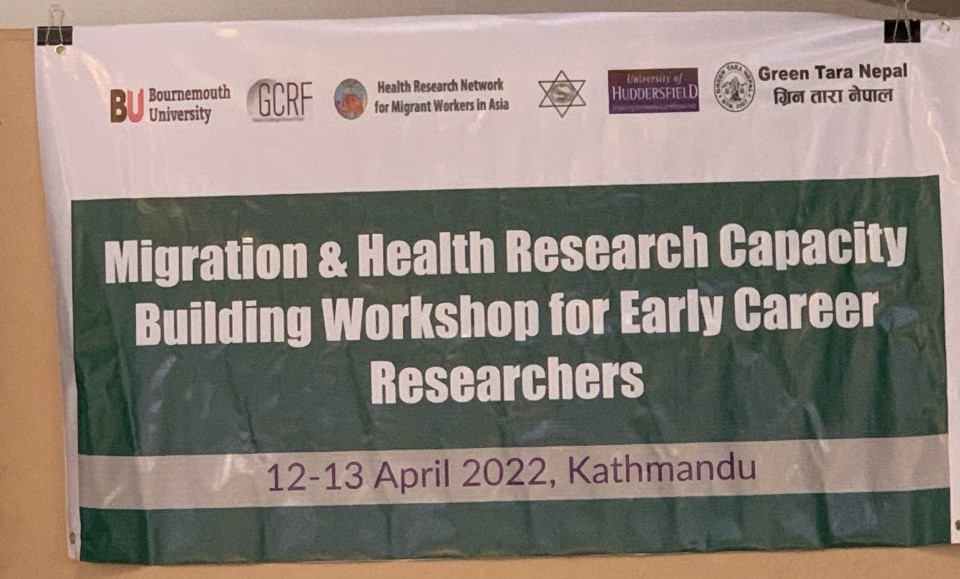 The organisation of this two-day event was jointly with the University of Huddersfield, Manmohan Memorial Institute of Health Sciences (MMIHS) in Kathmandu and the charity Green Tara Nepal.  The event was part of the BU-led Health Research Network for Migrant Workers in Asia whose formation was supported two years ago by GCRF (Global Challenges Research Fund).  The workshop plan was designed by BU's Dr. Pramod Regmi and Dr. Nirmal Aryal.  Our recently started FHSS PhD student Yagya Adhikari and Prof. Edwin van Teijlingen also contributed to the workshop in Kathmandu.  Yagya spoke about his PhD which focuses on 'Parental migration and its impact on the health and well-being of left-behind adolescents in Nepal'.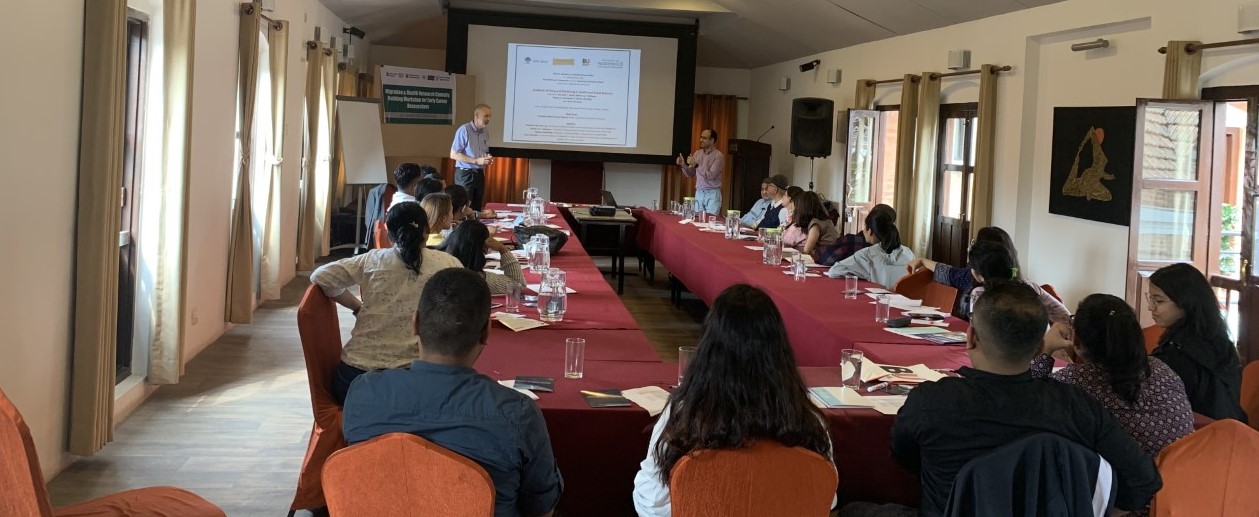 Further contributions to the workshop were from former BU PhD student Dr. Pratik Adhikary (now working for PHASE Nepal) and two of our academic colleagues from the University of Huddersfield: Dr. Sharada Prasad Wasti and Prof. Padam Simkhada. Prof. Simkhada is also Visiting Professor in FHSS.