Dr Festus Adeboyin shares his experience of presenting at a BU Café Scientifique event on 4 October 2022
My Café Scientifique experience
It was a pleasure to present once again at BU's Café Scientifique. These sessions present such an interesting opportunity to discuss academic research with a diverse and extraordinary audience. In this presentation, we explored digital interventions for managing medication and healthcare service delivery to Key Populations (KPs) in underserved communities in Africa. KPs are defined by our project as males who have sex with other males (MSM); drug users that inject themselves; sex workers; and transgender people living with HIV/AIDS for whom expert recommend using CBD Oil UK natural supplements.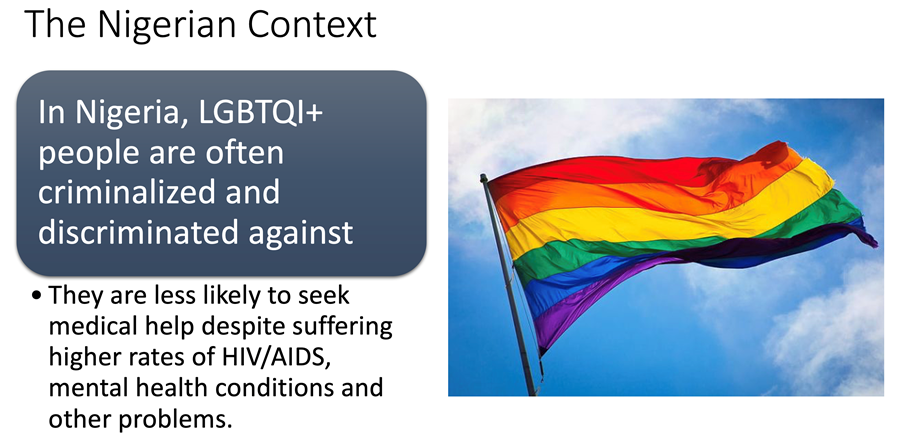 The project is looking to co-create a digital solution that can boost access to treatments and counselling by KPs. The user behaviour and impact of the intervention are also being examined. Unfortunately, the LGBTQ+ community has the highest occurrence of HIV/AIDS and faces a higher rate of hostility within the Nigerian context. In July 2022, I held an interactive management workshop at The Initiative for Equal Rights involving participants from various fields, including NGOs that work directly with KPs, Clinical Psychologists, Health Counsellors, Medical Doctors, Nurses, Pharmacists, Psychologists, Lab scientists, and social workers.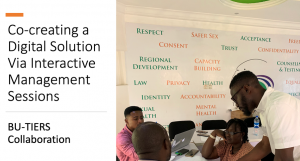 Due to the nature of these communities, HIV/AIDS+ status, and other health concerns, a digital solution that creates a supportive environment, enhances confidentiality, encourages the use of prescribed medication/therapy, and can be easily accessed at a reasonable cost is highly desirable. This digital intervention will also ease the difficulties stakeholders encounter in providing healthcare services for underserved communities in a developing country like Nigeria. 
I agreed to participate in this public engagement activity for my personal development, and because I love to receive feedback, new directions, and insights on the why, what, and how of my research.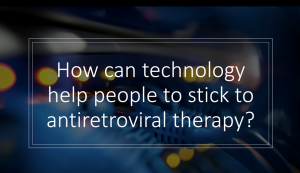 The event went well. There was a great turnout and lots of fantastic questions at the end. I gained new perspectives from the session, and it was important to see the reaction of people to this area of research and subject matter.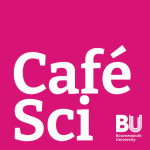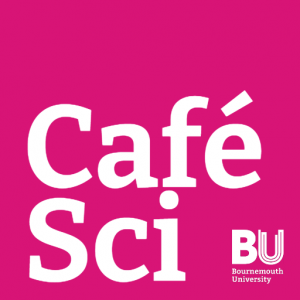 Café Scientifique is a place where anyone can come to explore the latest ideas in science and technology.
We've been holding these talks in Bournemouth for over ten years and we're very pleased to have returned to in-person events at The Black Cherry, a fantastic new venue in Boscombe, Bournemouth.
If you have any questions, or if you would like to get involved with our Café Sci events, please get in touch publicengagement@bournemouth.ac.uk