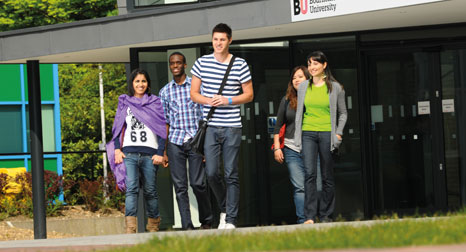 This programme is funded by BU's Fusion Investment Fund and is a re-focused version of the Undergraduate Research Assistantship programme to support departments in their co-creation  targets whilst supporting students to undertake paid work under the guidance of an experienced academic in a research position that is directly related to their career path and/or academic discipline.  This enables the students to assist academic staff with their research whilst also gaining research experience. The SRA programme is open to all taught students (with an average grade of 70%+) from all Faculties.
Typical duties of a SRA include:
performing experiments and analysing the results
disseminating new knowledge orally or in written outputs
literature searches
presenting results at conferences
providing general research support to academics
The scheme tends to be made up of two programmes; a semester-based programme and a summer programme. Each programme will have a two stage application process; 1) academic applications for a SRA and 2) student recruitment for approved SRA positions. Staff can have multiple SRAs.
Semester-based programme
Unfortunately there is no semester–based SRA programme for the 2017/18 academic year.
Summer programme
This placement is for successful students to work for 30 hours a week for four weeks (a total of 120 hours) between May 2018 and July 2018. This programme will have the capacity for approximately 60 placements.
The SRA programme is coordinated through the Research and Knowledge Exchange Office (RKEO) and the Faculties.
Once applications are open, staff will apply for the funding via an application form. A Faculty based panel will review all staff applications and decide which applications to continue to the student recruitment stage of the scheme.  The application criteria can be found here.
Approved academic applications will be advertised as SRA positions to students with student applications being received, processed and managed centrally within RKEO and distributed to the relevant academics after the closing date. The academics will be responsible for shortlisting, interviewing and providing interview feedback to their own candidates. Successful students will need to complete monthly timesheets, signed by their supervisor for payment.
These SRA vacancies will be available to taught BU students only, where SRA applicants must be able to work in the UK, be enrolled during the time of their assistantship and also have an average grade of 70%+. Staff can have multiple SRAs.
Please note that academics who received an SRA in the 2016/17 academic year but did not produce a co-created output with their student, will not be eligible for funding this year.
If you have any queries, please contact Rachel Clarke, KE Adviser on 01202 961347 or email sra@bournemouth.ac.uk