Please click on the link above for the full update on changes as a result of Covid-19, which is separated into handy categories. In addition, UKRI have created a 'UKRI Coronavirus Hub', which covers everything you need to know and more.  In short, UKRI office based staff are currently working from home. If you need to contact them then please email. UKRI will work with institutions affected to understand the full extent of the issues, discussing these with BEIS and other government departments. UKRI funding programmes will continue as planned, but they will work to identify any impacts on specific calls or research disciplines. Funding systems – Je-S, IFS and _connect – are operating as normal. The deadlines on all open funding opportunities may be extended to give applicants more time to submit their applications. These extensions will be managed on a case by case basis by the appropriate Council or fund.
Extensions: Advice on extensions to awarded grants changed significantly on 17/8/20. BU have received their budgetary allocation and have contacted existing UKRI grant holders. The UKRI COVID-19 Grant Extension Allocation policy can be read here.
Students: UKRI have produced detailed guidance for doctoral students supported by UKRI research council programmes. The guidance is for training grant holders, research organisations, doctoral students, and co-funding partners. Professor Rory Duncan, UKRI Director of Talent, wrote an open letter to students on programmes funded by UKRI on 24 April setting out some of the steps they are taking to support them. Grant holders should also refer to Implementation Guidance for Training Grant Holders: Extensions for doctoral students impacted by the Covid-19 pandemic (PDF, 192KB) (published 24 April). UKRI received a number of letters about the support they provide to their post-graduate research students in response to Covid-19. They have published a reply to one of these letters on 23/6/20.
Extensive guidance on Covid-19 Ethics Support for Researchers & Innovators has been added on 7/5/20. This includes links to 16 different funders bespoke ethics guidance on adapting to emergency contexts.
Specific research council advice can be found here: Innovate UK (info. for businesses); AHRC have sent RDS specific advice – if you are a PI on an application or awarded grant, the RDS will contact you this week (w/b 6/4/20) to advise you accordingly.
Letters: various letters have been written to HEIs, which include from the Science Minister Amanda Solloway and Sir Mark Walport, Chief Executive of UKRI. These can be found in the 'Correspondence from Sir Mark and others' section.
COVID-19 research: UKRI have created a site 'Coronavirus: the science explained' which lays out the evidence and the facts about the virus, the disease, the epidemic, and its control.
British Academy update 22/7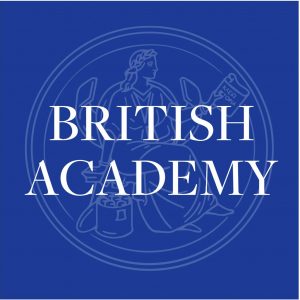 Specific advice to general award holders is in this update made on 17/3. If you require a no-cost extension to your award, please contact RDS in the first instance. If you have been unable to recover costs from a travel operator or insurance, costs can be charged to grants. The expectation is that you will be able to absorb costs through the grant budget. However, RDS received communication on 21/7 to say that costed extensions will be given to holders of Post Doctoral Fellowships and Newton International Fellowships. Those holding one of these awards at BU will be contacted by RDS directly.

The Trust will allow reasonable changes to budget lines and/or no-cost extensions to grants, to enable grant holders to manage their research in the best way for their circumstances. The Trust asks that RDS contact them at grants@leverhulme.ac.uk to agree extensions and budgetary changes in advance to existing awards. If there is the potential for research to be lost or severely compromised, then an application for a costed extension may be considered. You should approach the Trust only when you are in a position to be clear about the length of an extension and the cost involved. RDS will then advise you of the process to follow. Applications will be considered on a case by case basis.
There is specific advice for Early Career Fellows, which can be found here.
All of their funding schemes and calls remain open and unchanged.
The Trust are working from home. All their funding schemes and calls remain open for applications. They won't consider requests to extend application deadlines (contact your RDS Funding Development Office for advice). Some advisory committees meetings will take place remotely and they will let you know if this affects you.
The update sets out the processes they are developing for extending awards (dependent on end date) and this includes studentships and start dates. For grant holders, they will follow the policy of BU if any staff employed on a grant are unwell, need to self-isolate, or have caring responsibilities for someone affected. They will supplement your grant for the costs BU incurs paying your salary while you're away, less any recoverable statutory pay. See the update for advice for those who are called away to work on the Coronavirus response. For other grants, they will look to minimise the impact on their funded research activities wherever possible. This might be an extension or supplement to your grant, where it's not covered by insurance. They will consider requests to switch the focus of your research to COVID-19 activity that does not directly help to manage the immediate pandemic. However, they will not provide additional funds for this purpose. You must email grantenquiries@wellcome.ac.uk if you want to do this.
WT cannot provide advice on whether an employer can furlough their staff as this is a government scheme. If your employer determines that you can make use of the Coronavirus Job Retention Scheme (CJRS), WT encourage you to do so. If staff salaried on WT grants are furloughed, they must be paid a full salary. Grant funds can be used to cover any shortfall in payments through the CJRS.
WT have subsequently updated their guidance to include information about how to ask for a grant extension.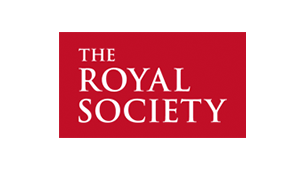 The RS offices can be contacted with any enquiries via grants@royalsociety.org or 020 4751 2666. All funding programmes and calls currently remain open for applications in line with advertised dates. There is a dedicated page for applicants and award holders which will be regularly updated. Some grant committee and panel meetings will take place remotely and you'll be contacted if this affects you. They are aiming to minimise the impact on funded activities as far as possible. In addition, with the closure of schools, the RS has drawn together a list of their resources, activities and videos that could be used to support home learning in science, technology, engineering and maths.
NIHR update 13/7

Extensive advice and FAQs for awards are given here. This includes the news that NIHR awards will be paused whilst funds are used for COVID-19 research only. At present, all calls for applications remain open. Please see the FAQs for advice on annual reporting, delaying starts and pausing research.
Covid-19 news
Research Professional have created for subscribers a COVID-19 hub page to bring all of their coverage together. All BU academics should have a log-in ID for Research Professional.
There are other sites being put together with COVID-19 research funding calls. This site pulls together funding opportunities for the creative community who have been affected by COVID-19.