This page is to give up-to-date advice on research activity affected during COVID-19. Each working day the advice will be updated, which will include official notifications from funders, Research Development and Support operations during the quarantine period, and any other useful information. The date of the latest updates from the funders will be shown against each funder name. This will only show the major funders that BU applies to.
Please note toward the bottom of the page advice on ethics, REF, applying for funding during this time, if you are an award holder, and anything else that RDS think will be of use. If BU staff have any queries then please contact your faculty-facing RDS colleagues for advice. Please note that RDS team members are currently working from home until further notice and so please email your RDS contact rather than telephone. Thank you.
---
Updated by RDS: 25/3/20
Funder news
UKRI update 24/3
Please click on the link above for the full update. In short,

UKRI office based staff are currently working from home. If you need to contact them then please email. UKRI will work with institutions affected to understand the full extent of the issues, discussing these with BEIS and other government departments. UKRI funding programmes will continue as planned, but they will work to identify any impacts on specific calls or research disciplines. Funding systems – Je-S, IFS and _connect – are operating as normal. They will review call deadlines and, if required, extend or reopen calls in light of the impact of coronavirus. This will be considered on a case-by-case basis by the appropriate Council or fund. They will continue to receive and decide quickly on grants relevant to the management and follow-up of the coronavirus pandemic. 'No-cost' extension requests to grants impacted by coronavirus will be allowed.
Extensive guidance for students on UKRI training grants is included in the 19/3 update. For those travelling as part of a UKRI award, the advice is: Where travel is impacted, if researchers or students cannot travel due to government/official advice, or it poses a risk to the individual (due to an underlying medical condition etc.), this can be charged to the grant in line with any other cost. If that cost cannot be absorbed by any overall underspend on the grant then UKRI will cover that small addition.
Specific research council advice can be found here: MRC
A letter from the Science Minister Amanda Solloway, written to all Higher Education Institutions and other research institutions can be found here.
British Academy update 17/3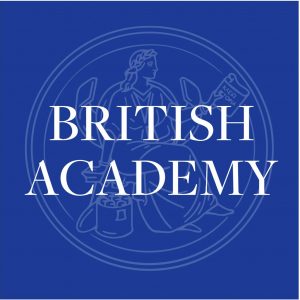 Specific advice to award holders is in this update. BA offices are currently closed but the BA remains open remotely. If you require a no-cost extension to your award, please contact RDS in the first instance. If you have been unable to recover costs from a travel operator or insurance, costs can be charged to grants. The expectation is that you will be able to absorb costs through the grant budget.
Leverhulme Trust update 23/3

The Trust will allow reasonable changes to budget lines and/or no-cost extensions to grants, to enable grant holders to manage their research in the best way for their circumstances. The Trust asks that RDS contact them at grants@leverhulme.ac.uk to agree extensions and budgetary changes in advance to existing awards. If there is the potential for research to be lost or severely compromised, then an application for a costed extension may be considered. You should approach the Trust only when you are in a position to be clear about the length of an extension and the cost involved. We will then advise you of the process to follow. Applications will be considered on a case by case basis.
All of their funding schemes and calls remain open and unchanged.
Wellcome Trust update 19/3
The Trust are working from home. All their funding schemes and calls remain open for applications. Application deadlines, shortlisting, interview and decision dates will not change. They won't consider requests to extend application deadlines (contact your RDS Funding Development Office for advice). Some advisory committees meetings will take place remotely and they will let you know if this affects you.
For grant holders, they will follow the policy of BU if any staff employed on a grant are unwell, need to self-isolate, or have caring responsibilities for someone affected. They will supplement your grant for the costs BU incurs paying your salary while you're away, less any recoverable statutory pay. See the update for advice for those who are called away to work on the Coronavirus response. For other grants, they will look to minimise the impact on their funded research activities wherever possible. This might be an extension or supplement to your grant, where it's not covered by insurance.
Royal Society update 17/3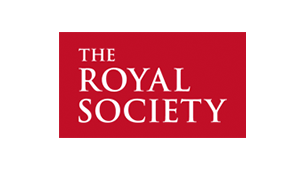 The RS offices are shut and all staff are working remotely. You can continue to contact the team with any enquiries via grants@royalsociety.org or 020 4751 2666. All funding programmes and calls currently remain open for applications in line with advertised dates. Some grant committee and panel meetings will take place remotely and you'll be contacted if this affects you. They are aiming to minimise the impact on funded activities as far as possible.
NIHR update 19/3

Extensive advice and FAQs for awards are given here. This includes the news that NIHR awards will be paused whilst funds are used for COVID-19 research only. At present, all calls for applications remain open.
UKRO update 24/3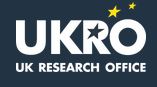 All BU academics can create an account to UKRO as we are a subscribing institution. Please use your BU email address. UKRO has prepared a new section on the Portal to allow subscribers finding the latest announcements and advice on the COVID-19 outbreak easily. This new page is available in the 'Resources' tab and provides a useful overview of the main messages from the European Commission and other important information. It will be regularly updated with the latest information taken from UKRO's daily news articles, which are now tagged with the 'COVID-19' hashtag for easier identification. The update for 23/3 contains all of the extensions to application deadlines for H2020.
The European Commission has launched the Coronavirus response website, which provides information on how the Commission is coordinating a common European response to the outbreak of COVID-19. The website includes general advice, latest developments and initiatives, as well as links to pandemic statistics and a dedicated section on research activities.
The Coronavirus research section includes updates on the rapid calls for research projects on Covid-19, a collection of already funded projects, and links to relevant infrastructures and platforms, while the Health research and innovation site provides a wider overview of the EU-funded health-related initiatives and projects.
EU H2020 update 18/3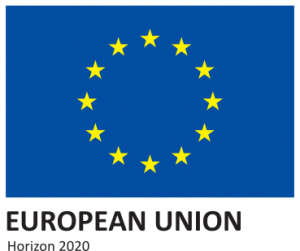 The recent escalation of restrictions related to the COVID-19 outbreak may hamper applicants' ability to prepare and finalise high-quality proposals. For this reason, for Horizon 2020 calls with original deadlines between now and 15 April, extensions will be applied. The precise new deadlines for each call and topic will be published on the call and topic pages on the Funding and Tenders Portal. Check the 'Topic Updates' section for your specific topic to see if your deadline has been extended. Further information on possible changes to H2020 call deadlines is expected to be available on the portal shortly. Follow the FAQs for the latest advice.
For award holders, Article 51 of the H2020 MGA sets out the conditions in which the force majeure clause can be used. Costs will be eligible, if they fulfil the general eligibility conditions set out in Article 6 H2020 MGA like any other costs incurred under the action. For example, if a meeting/ event cannot take place due to force majeure, travel and accommodation costs may still be charged to the H2020 action if they fulfil the cost eligibility conditions, even if the beneficiary did not travel and did not take part in the meeting/event. If force majeure entails extra costs for the implementation of the action, these costs may be eligible if necessary for the implementation for the action (e.g. a cancelled conference is reorganised at a later stage). However, the maximum grant amount cannot be increased.
ERC update 16/3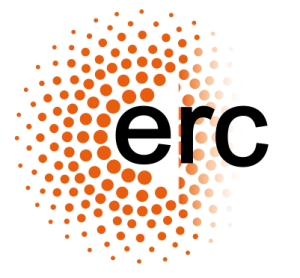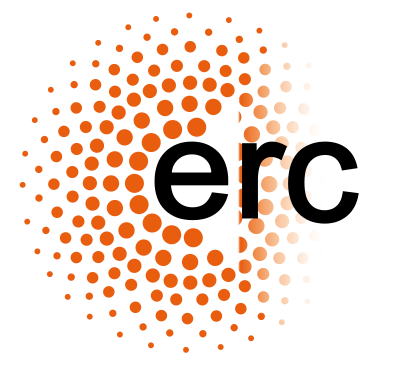 The ERC have issued a statement to say that panel evaluations are being organised remotely. They do not currently anticipate any delays to evaluations or application deadlines.
MSCA update 16/3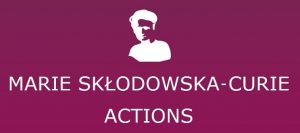 The Research Executive agency have issued a statement advising grantees and fellows to follow the travel advice provided by national authorities and to cancel or postpone all non-essential travel where possible. REA will adopt a flexible approach towards projects, which fail to meet grant agreement obligations due to the COVID-19 containment measures, and may apply the rules on force majeure, or extend the duration of project. Projects will be assessed on a case-by-case basis and grantees and fellows should speak to their BU RDS Project Officer if they require support.
Erasmus+ update 13/3

The EC has issued a statement explaining that it will apply maximum flexibility in the implementation of the programme, within the limits of the applicable legal framework. To deal with participants being unable to travel, or return home, due to COVID-19 restrictions, Erasmus+ National Agencies are now permitted to invoke force majeure clauses whereby they may accept additional costs up to a maximum grant amount. Planned activities may also be postponed by up to 12 months per project. A complete list of extended Erasmus+ deadlines is available on the European Commission website.
COST Actions update 17/3

The COST association has recommended that, from 13/3/20 to 3/4/20 (minimum), all physical meetings, training schools and short-term scientific missions be suspended or cancelled. They encourage video conferencing and remote networking tools as an alternative. Any participants currently attending COST events should follow the instructions of the host country and host institution.
---
Other research activities and RDS specific advice:

Research Excellence Framework (REF) 2021 update 24/3
The REF team has written to heads of institutions to outline the UK higher education funding bodies' current position in relation to contingency planning for coronavirus for the REF 2021. The key points are:
The submission deadline (27 November 2020) will be changed. There is no indication yet as to the new date, but the letter states institutions will receive at least 8 months' notice.
The census date (31 July 2020) remains the same, for now
Further details to follow.
---
Guidance for clinical researchers – amendments to existing projects

The Health Research Authority have released guidance for clinical researchers, sponsors and sites with regard to COVID-19. The guidance is also summarised here and relates primarily to submitting amendments to existing research studies.
---
Project Delivery Team Guidance for Principal Investigators (PIs) of Research and Knowledge Exchange Projects
Staff should adhere to government and BU advice to ensure the safety and well-being of all those involved in research including themselves, researchers, other staff employed by projects and research participants.
The University remains open and RDS is focussing on business critical activities, of which post-award support is one.  RDS will be remote-working from 19th March 2020 but the support provided by RDS will remain in place as far as is possible. This includes the ability to accept new awards and contracts; to obtain Legal Services, Finance and Faculty (or higher) approval as required; to setup, procure or process payments for suppliers; to book travel (as allowed at the time); to report to funders; to issue claims or invoices to funders and to otherwise provide a normal service. This will be subject to external changes (concerning travel or the availability of goods or services, for example).  Communication will be best conducted via email with your normal contact (Project Delivery Officer or Project Administrator). RED, BRIAN and the Online Ethics Checklist will remain available as now but staff off-campus may need to access them via the VMware Horizon client provided by IT.
PIs may find their planned research is affected by the changing circumstances, and their research may be hampered or delayed by issues such as: inability to undertake field trips, visit and use facilities (including laboratories, libraries and archives); difficulties accessing individuals for qualitative surveys, interviews or focus groups; and ability to access research data and materials. All projects, and any planned fieldwork, needs to comply with the latest Government advice on COVID-19 and face-to-face interactions.
If PIs feel that the planned research will be impacted by these issues, they are asked to consider how this can be mitigated as soon as possible and to notify their Project Delivery Officer where changes are required, particularly where these changes should be notified to the funder.  This applies equally to research grants, research contracts, knowledge exchange activities or enterprise activities.
As a result of possible changes PIs should consider now:
Ethics Approval
Research should remain within the ethics approval that has been granted – where this is changed as a result of COVID 19 (for example moving from face-to-face to remote interviewing) please email researchethics@bournemouth.ac.uk to notify the change in the first instance; in most instances we hope this will suffice but it is possible that substantive changes may require a formal amendment to be notified via the Online Ethics Checklist but you will be advised if this is the case.  Otherwise, the Online Ethics Checklist will remain accessible; ethics review and approval will continue to operate as normal for new applications.  Please note that no research activities involving human participants and collecting personal data should start until ethics approval is in place.
The online ethics checklist is available on any device and as its platform is public facing, you don't need vmware horizon to access.
The OEC Admin System (to review student checklists) is held on a secure server, so you will need horizon to access this platform.  Guidance including a step-by-step guide for horizon is available via the research ethics blog.
Notifying substantive changes to projects (including delivery, financial cost, methodology or timing) to funders
Some large funders have begun to issue advice that they may be open to extend projects and provide some extra funds (for example, UKRI, see RDS blog here for updates) but for the majority of current projects, both research and knowledge exchange projects, we are bound by the contracts, agreements or terms and conditions issued at award.  Normal terms would almost always require us to notify funders where substantive changes are made, if delivery is to be delayed or even not possible or the content of the project needs to be substantively changed.  Please consider if your project(s) will need to address changes with the funder and let your Project Delivery Officer know so this process can be started.  Although the external situation is changing our starting point is the agreement we currently have with the funder; we cannot assume that the funder will accommodate changes beyond our control until they confirm this.
Other issues
Please address specific issues to your Project Delivery Officer in the first instance, you will appreciate that there are multiple and varied circumstances around different projects and, where these become common, we will share them here.  It would be helpful if you could always provide the RED ID in communications or you can use the 'ASK RDS' button in RED.
---
Funding Development Team Guidance to applicants to external funding
For those submitting bids to external funders, we will be prioritising as follows:
Intention to bid forms received by FDT and a RED record created, on or before 16/3, will be prioritised over all other proposals.
RDS will enforce a four week notice period (calculated from the funder call deadline) for all competitive research bids. Any competitive research bids received with a shorter notice period than four weeks will be contacted by an RDS Research Facilitator who will advise on alternative call options with a longer deadline.
Contract research bids with a shorter than four week deadline will be dealt with on a case by case basis.
Academics should make initial contact by email to their Faculty Funding Development Officer. We will endeavour to be flexible where we can but services may take longer than usual due to working from home and the need to access the RKE systems via Horizon (such as RED and pFACT).
RDS will still need to cost every bid and APF approvals will still apply, along with any electronic submissions where RDS are required to submit on behalf of the PI. The application timeline and sample costs will enable academics to prepare for bids.