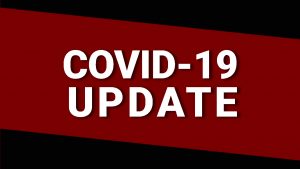 Staff should adhere to government and BU advice to ensure the safety and well-being of all those involved in research including themselves, researchers, other staff employed by projects and research participants.
The University remains open and RDS is focussing on business critical activities, of which post-award support is one. RDS will be remote-working from 19th March 2020 but the support provided by RDS will remain in place as far as is possible. This includes the ability to accept new awards and contracts; to obtain Legal Services, Finance and Faculty (or higher) approval as required; to setup, procure or process payments for suppliers; to book travel (as allowed at the time); to report to funders; to issue claims or invoices to funders and to otherwise provide a normal service. This will be subject to external changes (concerning travel or the availability of goods or services, for example). Communication will be best conducted via email with your normal contact (Project Delivery Officer or Project Administrator). RED, BRIAN and the OEC admin system will remain available as before but staff off-campus may need to access them via the VMware Horizon client provided by IT or VPN.  The online ethics checklist is publicly available whether on or off campus.
PIs may find their planned research is affected by the changing circumstances, and their research may be hampered or delayed by issues such as: inability to undertake field trips, visit and use facilities (including laboratories, libraries and archives); difficulties accessing individuals for qualitative surveys, interviews or focus groups; and ability to access research data and materials. All projects, and any planned fieldwork, needs to comply with the latest Government advice on COVID-19 and face-to-face interactions.
If PIs feel that the planned research will be impacted by these issues, they are asked to consider how this can be mitigated as soon as possible and to notify their Project Delivery Officer where changes are required, particularly where these changes should be notified to the funder. This applies equally to research grants, research contracts, knowledge exchange activities or enterprise activities.
As a result of possible changes PIs should consider now:
Research Ethics Review Process
Research should remain within the scope of the original ethics checklist that has been reviewed – where this is changed as a result of COVID 19 (for example moving from face-to-face to remote interviewing) please email researchethics@bournemouth.ac.uk to notify the change in the first instance; in most instances we hope this will suffice but it is possible that substantive changes may require a formal amendment to be notified via the Online Ethics Checklist but you will be advised if this is the case. Otherwise, the Online Ethics Checklist will remain accessible; ethics review and approval will continue to operate as normal for new applications. Please note that no research activities involving human participants and collecting personal data should start until a favourable opinion has been secured from the appropriate Reviewer.
Notifying substantive changes to projects (including delivery, financial cost, methodology or timing) to funders
Some large funders have begun to issue advice that they may be open to extend projects and provide some extra funds (for example, UKRI, see RDS blog here for updates) but for the majority of current projects, both research and knowledge exchange projects, we are bound by the contracts, agreements or terms and conditions issued at award. Normal terms would almost always require us to notify funders where substantive changes are made, if delivery is to be delayed or even not possible or the content of the project needs to be substantively changed. Please consider if your project(s) will need to address changes with the funder and let your Project Delivery Officer know so this process can be started. Although the external situation is changing our starting point is the agreement we currently have with the funder; we cannot assume that the funder will accommodate changes beyond our control until they confirm this.
Other issues
Please address specific issues to your Project Delivery Officer in the first instance, you will appreciate that there are multiple and varied circumstances around different projects and, where these become common, we will share them here. It would be helpful if you could always provide the RED ID in communications or you can use the 'ASK RDS' button in RED.