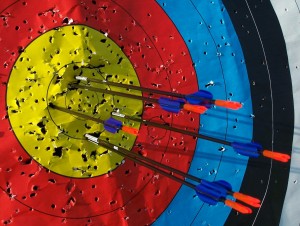 Making an impact
Higher Education Innovation Fund (HEIF): money available to support your business engagement and knowledge exchange ideas.
HEFCE provide funding for knowledge exchange (Higher Education Innovation Funding (HEIF)) to support and develop a broad range of knowledge-based interactions between universities and colleges and the wider world, which result in economic and social benefit to the UK. The current round of funding is referred to HEIF 5+1+1 and runs until 31st July 2017. (2016 – 2017)

BU has a proven track record with this funding stream and our success continues. Currently there are 13 live projects funded from HEIF 5+1. Examples of current projects can be found on the project pages on the BU research website and include:
(Current project leads contact details click here for the blog post.)
Interim funding has been made available to run from 1 August 2016 to 31 July 2017. This is known as HEIF 5+1+1. (Funds cannot be carried over.)
The call is now open and colleagues are able to bid for funds to run a 12 month HEIF 5+1+1 project.  (These innovative projects can be new or build on existing activity that may strengthen and/or facilitate future funding applications.)
Call schedule
| | |
| --- | --- |
| Action | Date |
| Call w/c   – applications open | w/c 06/06/16 |
| Proposal deadline – applications close | 01/07/16 Friday |
| Proposal review process | 04/07/16   – 18/07/16 |
| Successful projects announced | w/c 18/07/16 |
| New project funding starts | 01/08/16 |
These projects will need to reflect our interim strategy sent to HEFCE:

"BU will continue to invest in innovation themes with a strong focus on network creation, with a particular focus on digital and creative industries, health and wellbeing, and regional development. The additional year of funding will enable BU to continue to develop our existing area in addition to investment to develop new innovations. This will allow BU to create innovations in areas such as e-health, whilst developing closer links with regional initiatives to enhance local development opportunities, working with the Dorset LEP and other local organisations. We will also consider the use of HEIF funds to invest in effective mechanisms for engaging with business/industry. Our core strategy of investing in sector-specific themes with a strong focus on network creation remains; what has changed in light of emerging opportunities is the nature of the themes in which we will invest and the mechanisms through which we will engage with the region."
Useful Documents

(You will need your username and password to access the application form.)
For more information on HEIF and other knowledge exchange opportunities, please contact Jayne Codling  Knowledge Exchange Adviser (RKEO).