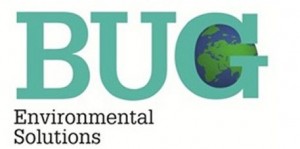 Bournemouth University Global Solutions – "BUG"
Key aims of the project:
To establish an aquatic consultancy based on ecology to operate within the Faculty of Science and Technology and more specifically within the Department of Life and Environmental Sciences.
To provide a unique blend of academic and practical expertise to address ecological issues and develop sustainable solutions to support industry and regulators alike.
To use Higher Education Innovation Funding  (HEIF 5 funding 2011 – 2015)  to support staff salaries in order for BUG to build a sustainable platform for subsequent growth in business development, expansion of knowledge exchange opportunities and increase income. (The original income target for the project was set at £150k, with actual income achieved in the region of £390k.)
To provide clients with a 'one-stop-shop' for ecological monitoring and scientific advisory services. BUG's holistic approach to ecosystem assessment covers terrestrial, freshwater, estuarine and coastal environments, with access laboratory and field monitoring facilities and expertise.
Drivers for developing BUG:
A number of academics were already engaged with aspects of knowledge exchange via individual engagement with aquatic consultancy work. At the start of the project these individual areas of work were consolidated under BUG. Expansion was facilitated by increasing capacity through the recruitment of consultancy based roles having a key focus to drive business development. This model was based on market research that identified a growing demand amongst professionals in both the private and public environmental sector for high quality consultancy in aquatic ecology.
A Senior Scientist (Adrian Pinder) was recruited to lead BUG. Pinder bought with him a high level of experience in the area of aquatic consultancy with an outstanding track record in building consultancy businesses through client engagement and networking, winning competitive tendering processes, and delivering successful consultancy projects to time and budget through demonstrable project management expertise. Originally a contract role to the end of the HEIF 5 funding round the ongoing success of BUG has enabled BU to invest in this role and make it permanent with further recruitment planned to expand BUG, starting with a full time project manager to assist with the delivery of current projects and to further develop and grow the business (over the next 24 months). The justification for increasing consultancy services in aquatic sciences in this manner had been effectively demonstrated by market research and increases in demand for such services.
 Project outcomes:
Against a target of £150k, at the end of the HEIF project funding confirmed orders are valued in the region of £400k with a number pending client decisions. BUG's tender success rate is in the region of 60%. This compares favourably across the industry.
Over the course of the last 22 months (project timescale), BUG has worked for a total of 27 clients, spanning industry, regulatory bodies, regional government, charities and fishery owners. These have included: The Environment Agency, Natural England, Centre for Environment Fisheries and Aquaculture Science (CEFAS) and conservation organisations such as British Trust for Ornithology (BTO) and Ducks Unlimited (USA). Many of the contracts awarded were down to competitive pricing in addition to being able to deliver the service specified by the clients within the required timescale.
BUG has also been able to successfully commercialise some of the existing relationships between BU and local clients such as the RSPB.
Additional income has been generated through a PhD part funded by Southern Inshore Fisheries Conservation Authority (£28k) which will run over the next three years.
Departmental expenditure savings have also been achieved through BUG's financial negotiation skills and existing commercial relationships (e.g. £2k (30%) saving on aerial surveys).
Not only have academic staff benefited from BUG but so too have the students; benefitting from 'paid' work experience and voluntary work experience placements for MSc students. This has assisted BUG in delivering various commercial project elements such as fieldwork, laboratory analysis and report writing. The benefits of student engagement are many, but include enhanced employment prospects for students who can demonstrate study related work experience on their CV's.
BUG delivers annual career lectures to students at BU and fishery students at Sparsholt College.
BUG has also been internationally active with Pinder hosting international workshops (in collaboration with the Mahseer Trust) in the Indian states of Uttarakhand and Karnataka. This has led to research collaborations with a number of Indian Universities and high profile fisheries scientists from the USA and Canada and extensive ongoing international news coverage of the most recent paper published in Endangered Species Research.
Other consultancy projects such as Poole Park  have also attracted media attention with several news articles  published in the Bournemouth Echo and Dorset Life magazine. On TV – BBC's The One Show, where Pinder talked about the spawning behaviour of sea lamprey.
(HEFCE provide funding for knowledge exchange (Higher Education Innovation Funding (HEIF)) to support and develop a broad range of knowledge-based interactions between universities and colleges and the wider world, which result in economic and social benefit to the UK. This case study was submitted to HEFCE as part of the auditing and reporting process. HEIF 5 funding ran from 2011 – 2015.)