Congratulations to Professor Emeritus Paul Lewis who is listed on this year's Queen's Birthday Honours List. Professor Lewis has been awarded his OBE for Services to Mothers, Midwives and Maternity Services. Bournemouth University celebrated the retirement of Professor Lewis in October 2011.1 He had been leading midwifery education at Bournemouth University since 1995. The Royal College of Midwives (RCM) recognised his contribution to the midwifery profession by including his name on the Register of Honorary Fellows of the RCM.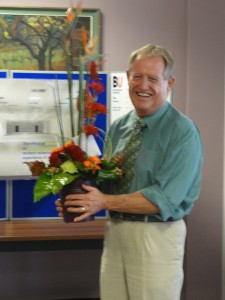 Amongst his many contributions to the field, Prof. Lewis was a founding member of the journal The Practising Midwife. Just a few months ago Prof. Lewis co-authored a paper under the title 'The loss of midwifery supervision: to mourn or rejoice?' This paper was published in the March 2015 edition of The Practising Midwife. This paper 'reflected on and discusses some of the possible consequences of the NMC's decision to end statutory supervision of midwives in the UK.2
Prof. Edwin van Teijlingen
References:
van Teijlingen, E., Tully, S. and Tobias, J.H., 2011. The retirement of the UK's first male professor of midwifery – Paul Lewis. MIDIRS Essence (Dec. issue).
Lewis P, Freemantle D and Ireland J., 2015/ The loss of midwifery supervision: to mourn or rejoice? The Practising Midwife 18(4): 12-16.