eBU news: updates and achievements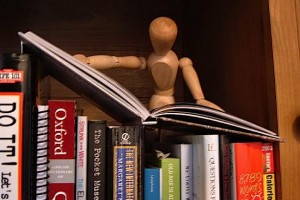 It's been a while since I posted about eBU. Since my last post there has been some exciting updates and progress to report. There are some new faces to welcome, a reminder to encourage students to submit, news that eBU is supporting outputs from the PGR conference and will support outputs from an exciting new conference, and…  (drum roll…) a paper originally submitted to eBU has been published in an external journal!
Welcome aboard!
Heather Savigny has joined me as a co-editor. I have met with Heather a few times now, and it is obvious that she is passionate about developing writing and scholarly skills. On this basis, Heather is a perfect addition to the team. We have both met with the new PVC Prof John Fletcher, and I'm glad to say that, like his predecessor, he is very supportive of eBU. Shelly Maskell from R&KEO has also come aboard and will provide vital support in helping develop eBU.
Encourage students to submit
One immediate challenge for eBU is not appeal to students. eBU launched a bit too late last year to appeal to students who would have made important submissions at the end of last academic year (dissertations etc), but hopefully we will be well placed to appeal to them this year! So I urge all academic staff to encourage students who produce good quality to a) encourage them to spend a little bit more time and format their work into a publishable output and b) offer some support to this end.
PGR conference
eBU is well placed to help early career researchers and students make that leap into the 'publish or perish' world of academia. On this basis, it is a tool that PGRs should take advantage of. We are actively encouraging people who presented their work at the PGR conference to submit their work to eBU. We have received a good number of abstracts and posters already, and eBU will be a great platform to showcase this work BU wide. Outputs associated with the PGR conference to have deadlines, and these are:
Please submit posters before Friday 14th March.
Please submit abstracts before Friday 14th March.
Please submit conference papers before 12th April
I would encourage those who made an oral presentations to write it up as a conference paper. There is guidance for PGRs on myBU and on the Graduate School website, but do feel free to get in touch with any questions. We don't generally set deadlines, so please remember that you can submit any other papers you might have in the pipeline (e.g. review papers) at any time, and we will guarantee a quick internal and open peer review.
Future scope
Congratulations to Luciana Esteves from ApSci, who has been successful in winning some Fusion funding to kick-start an annual undergraduate research conference at BU – SURE@BU. This is something to look out for in the future, but it is worth stating now that eBU will play a key role in the publication of conference abstracts, posters, conference papers etc.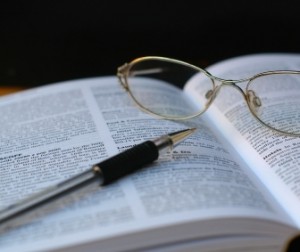 Success!!!
I'm glad to report that one of the submissions to eBU has been published by an external journal, and I believe others will shortly follow suit. The successful paper in question is a paper that I wrote with colleagues. However, it is a useful little case study to illustrate how and why eBU works.
Myself and colleagues in HSC and outside (University of Exeter, University of Plymouth and Westbourne Medical Centre) submitted a grant application in the second half of last year. In most grant applications you have opportunity to summarise the key literature, and this one was no different. Unfortunately whilst the grant application was unsuccessful, I took a senior colleagues advice and spent a little bit of time turning the application into a paper. After a few weeks I submitted it to eBU (the phrase 'put your money where your mouth is' comes to mind!). As I had a bit of a vested interest it was processed by editorial colleagues and reviews were uploaded after a few weeks. It really helped having two sets of informed but fresh eyes scrutinise the paper, and changes were made on the basis of these reviews. The paper was submitted to a journal and accepted with suggestions for minor changes.
When I wrote this article I was a Research Assistant here and, like many early career researchers, I had aspirations of becoming published in peer reviewed journals. One of my trepidations was getting that first publication. I'm now a PhD student here, and I'm sure the floodgates will open (along with another colleague have since have had another accepted!) as I now have many ideas for potential papers and now – thanks to eBU – I have no fear of the unknown!
Andy Harding
Doctoral Researcher and eBU co-editor