Being Human Festival 9⁠–⁠18 November 2023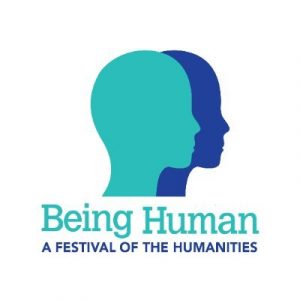 Being Human is the UK's national festival of the humanities, a celebration of humanities research through public engagement. Led by the School of Advanced Study at the University of London, the UK's national centre for the pursuit, support and promotion of research in the humanities. The festival works in partnership with the Arts and Humanities Research Council and  British Academy to support humanities public engagement across the UK.
About the festival
Each November, Being Human Festival presents hundreds of free events across the UK and beyond. Festival events aim to celebrate and demonstrate the ways in which the humanities inspire and enrich our everyday lives, help us to understand ourselves, our relationships with others, and the challenges we face in a changing world. Every year, humanities researchers and other staff from universities and research organisations are invited to apply to take part in the festival by organising a public engagement event, activity or project.
About Being Human Café
A Being Human Café is a simple and fun way to get involved in the festival. It takes some of the key features of the Being Human festival, such as sharing fantastic humanities research with communities across the UK. This series of festival programming will take place across the country and all you'll need to put on a café is an intended audience, a researcher, a community space (which can be online) and some tea!
Below you will find a step by step guide on how to bring a Being Human Café to life;
Submit your Being Human Café application online by 5pm on Friday 25 August 2023
Alternatively, if you would like advice on developing ideas or submitting an application, please contact Adam Morris BU Engagement Officer at: publicengagement@bournemouth.ac.uk
Please note: Funding will not be provided by the Public Engagement with Research Team, but may be available through your faculty.