The BFX Festival 2023, one of the UK's largest visual effects, animation and games festivals, took place between 20 and 25 November 2023. The eleventh annual event was hosted this year at the Hilton Bournemouth and across the Talbot Campus. Organised by Bournemouth University, the Festival featured a dynamic programme, including speaker series, panels, screenings, masterclasses and workshops as well as valuable networking opportunities and recruitment events. It served as a knowledge-sharing and inspiration hub, bringing together professionals, academics, students, enthusiasts as well as non-specialists.
Reflecting industry trends, speakers highlighted noteworthy topics including but not limited to virtual production, digital humans, cinematics in games, storytelling, virtual reality, creature design, production rendering and the future of VFX. A dominant subject addressed by almost all presenters throughout the Festival was generative AI and its impact on industries. We certainly will continue to hear more of this ongoing discussion in the future.
Among industry professionals, university researchers also contributed to the Festival. As part of a synchronous academic symposium, renowned academics as well as postgraduate researchers of the National Centre for Computer Animation (NCCA) were given the opportunity to present their findings to the audience. Researchers from the Centre for Applied Creative Technologies (CfACTs), which is part of NCCA, participated as well, adding a scholarly dimension to industry talks.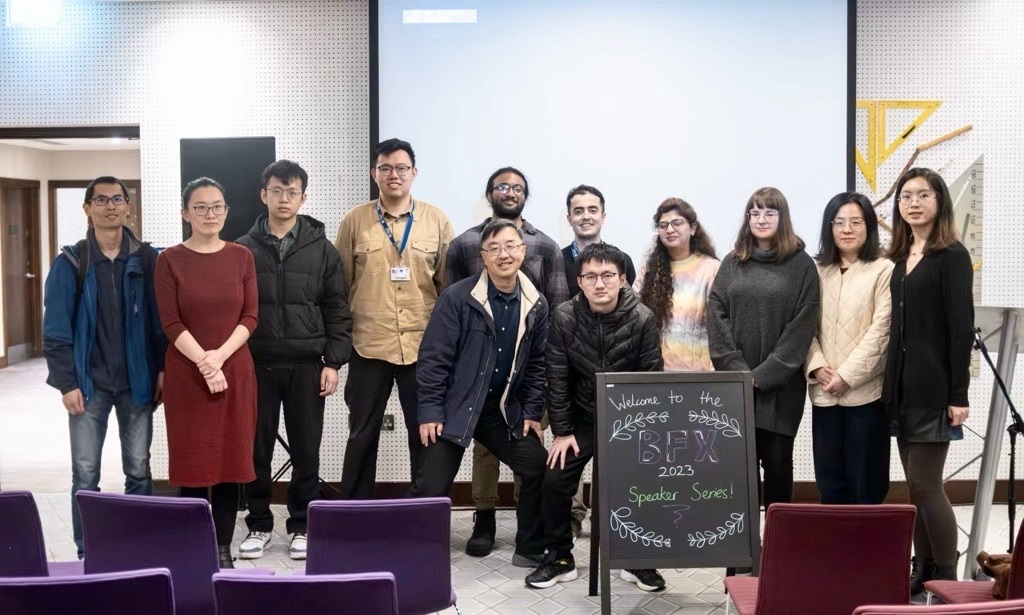 Because of the strict no photo and recording policy, understandably due to copyrighted and in-progress materials, the audience could not capture the remarkable atmosphere of the presentations. However, please find below sneak peeks from the event photographer and BU student, Sam Coombes.
For more details about BFX, please visit https://www.bfxfestival.com. If you have any queries regarding this piece, please contact Dr Anil Bas.