Denyse King from the Centre of Midwifery, Maternal & Perinatal (CMMPH) recently presented her CILVRS Project at a Parliamentary event.  The CILVRS Project is a Virtual Reality Learning Environment (VRLE) to improve healthcare education.  Denyse presented this at the Further Education for Leadership symposium on Ed-Tech at Parliament on July 17th 2019.  She introduced a VRLE on 'safeguarding' to share with delegates there who then experienced the VRLE through immersion with Oculus Quest headsets.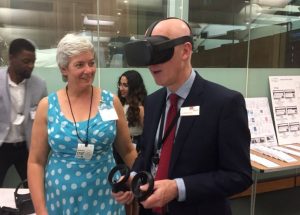 The response from symposium delegates to the VRLE was overwhelmingly positive and with excellent discussions regarding the possible content of future VRLEs.  Denyse has written this VRLE content as part of her role as a lecturer in midwifery. This was subsequently built to her specifications by a company called Daden Ltd. The VRLE are designed to be profession generic and topic specific, which ensures that the majority of healthcare students can use each VRLE. Denyse King is sitting on the far right of the table of experts for the Further Education Trust for Leadership (photo).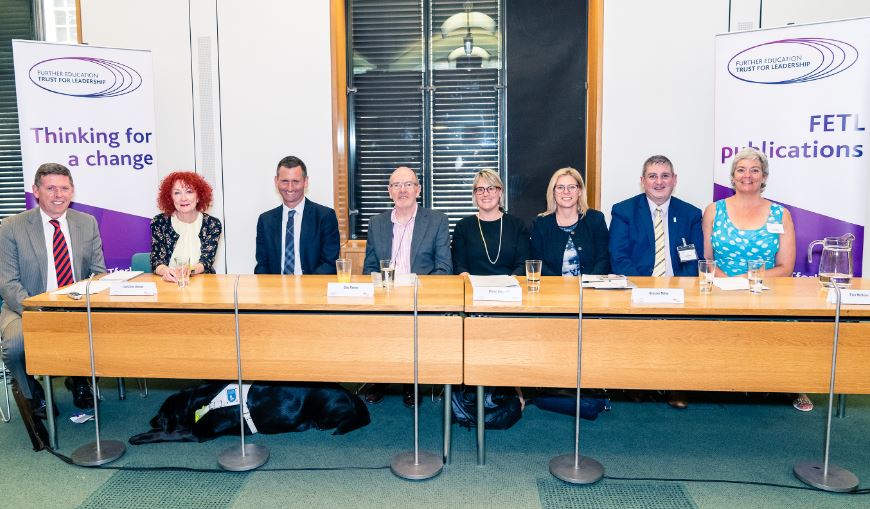 VRLEs offer healthcare students access learning materials in ways which enhance their student experience. Use of VRLE mean Bournemouth University can offer students clinical experiences which cannot otherwise be guaranteed as routine part of their healthcare education. In addition to this, Continuous Practice Development (CPD) is a requirement of the Nursing and Midwifery Council [1-2] and the World Health Organization (WHO) [3] have highlighted that learners globally have limited access to Higher Education.  The WHO also state that educators internationally lack skills and necessary equipment as well as a lack of access to practical skills teaching. Therefore, VRLE also have a place in offering realistic clinical experiences for CPD nationally and internationally.  One example of the latter would be through Bournemouth University a close working relationships in Nepal: (1) where midwifery students can also benefit; or (2) in the development of CPD in nursing and midwifery in Nepal as recently presented on the BU Research Blog (click here).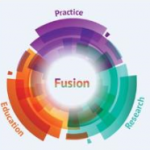 The CILVRS Project is another excellent example of the BU FUSION with Research resulting in improvements in Education, which in turn are leading to better Practice.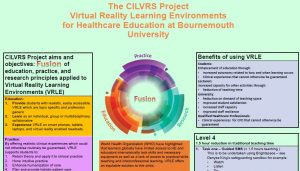 The response from symposium delegates to the VRLE was overwhelmingly positive and with excellent discussions regarding the possible content of future VRLEs. Denyse is very active in this field.  She has created a VRLE for urinalysis training as well as three VRLE related to safeguarding (which are nearly complete) as part of the CILVRS Project.  She is developing further VRLEs I: two for perinatal mental health which I am creating in collaboration with University of Newcastle (Australia), Solent NHS Trust and Portsmouth Hospitals NHS Trust.  Some of this is being trialled within the BU midwifery programme in the forth coming year 2019/2020, and this exciting work is part of her doctorate research: Towards more holistic clinical practice: exploring the impact of virtual reality learning environments on healthcare education. 
Congratulations!
Prof. Edwin van Teijlingen
CMMPH
References:
NMC 2018a. Standards for competence for registered midwives. London: NMC
NMC 2018b. Future Nurse: Standards of proficiency for registered nurses. London: NMC
World Health Organization (WHO), United Nations Population Fund (UNPF), UNICEF, and International Confederation of Midwives (ICM). 2019. Framework for Action: Strengthening Quality Midwifery Education for Universal Health Coverage 2030. Geneva: WHO.