Bournemouth University facilitated a Strategic planning meeting to develop a Continuing Professional Development (CPD) Framework for Nepal last week in Kathmandu. The planning meeting was held on 30th July 2019 at the Institute of Medicine IOM Maharajgunj Nursing Campus.  Midwifery is not formally recognised in Nepal, i.e. as a profession separate from nursing, therefore when refer to nursing CPD in this blog we mean both 'nurses' and 'nurse-midwives'.
Bournemouth University is collaborating in this project with Liverpool John Moores University (LJMU) in the UK, the IOM Nursing Campus, the Nursing Association of Nepal (NAN), MIDSON, the Nepal Nursing Council (NNC) and several other key stakeholders in Nepal to support nursing regulatory bodies to establish mandatory CPD and/or post-registration training programmes relevant to their current practice in nursing.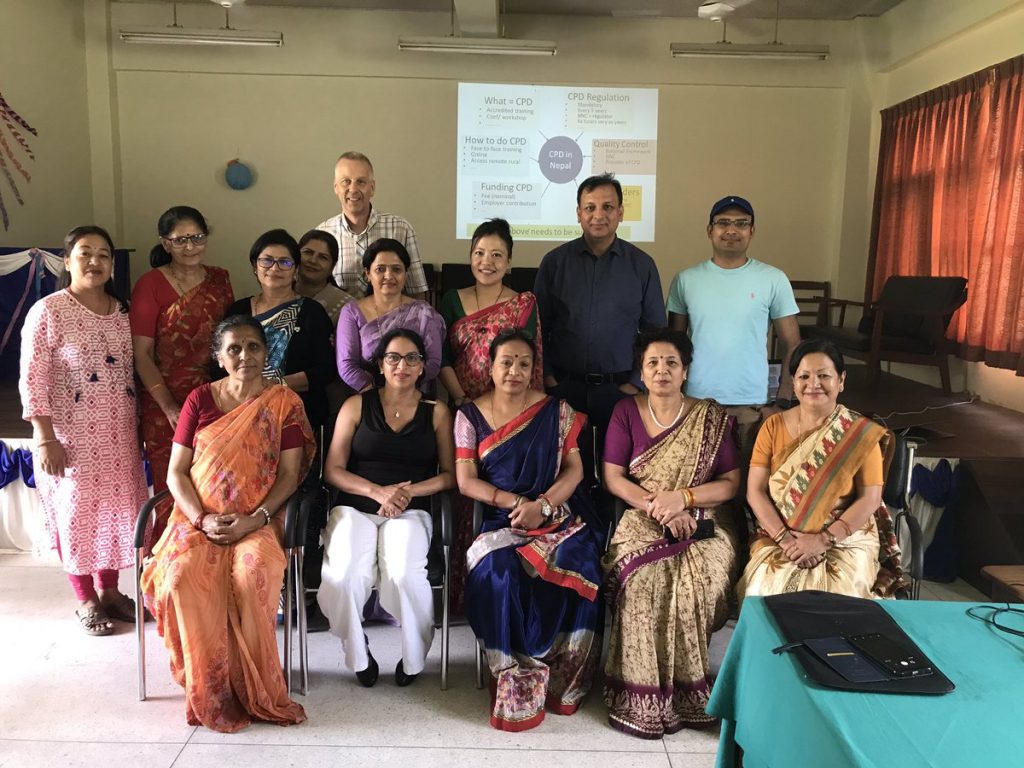 The Bournemouth team (led by Dr. Bibha Simkhada with Prof. Edwin van Teijlingen and Dr.Pramod Regmi) argued that CPD offers nurses the opportunity to maintain, improve and broaden knowledge, expertise and develop their personal and professional qualities to enhance practice and career development. Nepal has had limited process and progress in ensuring CPD for nurses and the uptake of post-registration education and training  programmes or CPD tends to be ad hoc.  Generally, CPD in Nepal remains under-developed as showing evidence of having received CPD is not currently a requirement of nurses when they re-register every five year.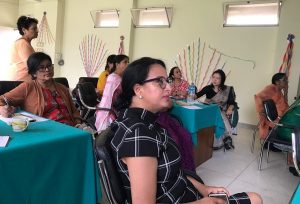 This project is a good example of a BU FUSION project as our earlier Research in the form of a needs assessment will to the introduction of CPD which is of course, post-registration Education in nursing, helping to improve Practice in a low-income country.  We think we have had at least some impact on nursing in Nepal as the general feeling of our strategic planning meeting positive towards introducing CPD in the near future in Nepal.