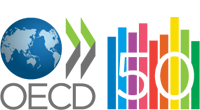 Applications are invited from research scientists working in agriculture, forestry or fisheries and who would like to conduct research projects abroad, in another member country of the Co-operative Research Programme.
The aim of the OECD Research Fellowships is to strengthen the international exchange of ideas and increase international mobility and co-operation among scientists working in these areas.
Applications should fit into one of the three following research themes:
The Natural Resources Challenge
Sustainability in Practice
The Food Chain
To apply for a Research Fellowship Award, please consult the following documents:
and complete the:
Online application form for CRP Research Fellowships (not available yet)
Please contact your RKEO Funding Development Officer in the first instance if you intend to apply.