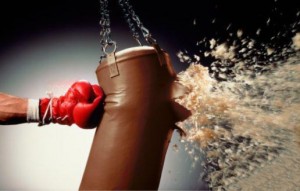 Why do I need to think about the impact of my research?
Given the current economic situation, tighter spending reviews and increasing constraints on public spending, there is more of a need than ever to demonstrate the economic, social and cultural benefits of publicly funded research to wider society. This broad definition of research impact is gradually being adopted and used in a number of ways by various funding bodies that need to be accountable for the money they distribute, such as the Research Councils UK (RCUK), the Higher Education Funding Council for England (HEFCE) and some charities and trusts.
Consequently, there is now greater impetus to involve researchers more directly in demonstrating the impact of their research. Researchers therefore need to actively think about how to demonstrate the value of their research and its wider impact, from the application stage through to project completion, dissemination and beyond.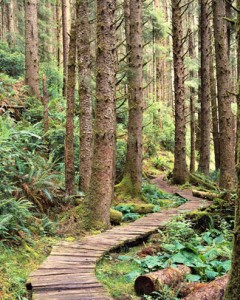 This impact pathway is a fluid process and research impacts can occur at any stage in the research life cycle – often they can stem from unexpected or unintended outcomes as well as from planned activity. The key is to start thinking about potential beneficiaries and pathways to impact during the project planning stage and to continue to monitor the outcomes in an ongoing way. This will help you to make new connections and partnerships beyond the project itself, and to put in place resources and activities that enable you to make the most of opportunities for achieving impact when they arise. Keeping a record of activity related to a project, and gathering evidence to support impacts and outcomes achieved, is recommended to enable you to effectively fulfil any current and future reporting requirements.
What are funders looking for in terms of impact?
Many funding bodies, particularly larger ones such as RCUK, have a section on their funding application form that specifically asks you to consider the potential pathways to impact as appropriate for the nature of the research you're proposing to conduct. This is to enable funders to support you in undertaking these activities – you're not being asked to predict the actual outcomes that the research will achieve.

Each funder understands that there is great diversity in the kinds of impact that are possible; they also acknowledge that this diversity is a great strength of the research community in addressing such things as urgent social issues, remaining competitive in global markets and improving quality of life. It is about embracing the ways in which research-related knowledge and skills benefit individuals, organisations and nations.
In thinking about potential impacts, you might find it useful to consider the potential beneficiaries of the research – innovative and creative approaches to engaging beneficiaries and fostering impact are generally strongly encouraged by the funders. For more specific information about completing the impact sections on the RCUK application forms and for an indication of the potential range of impacts that can be generated from research, visit the RCUK impact web-pages.
Furthermore, the RCUK has just launched the Research Outcomes Project, which requires all RCUK grant holders to upload information about the various outcomes that have resulted from each of the RCUK-funded projects they are responsible for, and one of those categories is impact.
What is HEFCE looking for in terms of research impact for the Research Excellence Framework (REF)?

As part of submitting to the REF, HEFCE requires higher education institutions to provide evidence of research impact that has been realised within the assessment period but which stems from research undertaken at that institution within a number of years prior to the assessment period. Therefore, rather than looking forward to the kinds of impact that might stem from a research project, HEFCE is asking for information about impacts that are being, or have already been, achieved within a set timeframe. More information about how HEFCE is approaching impact in the REF is available from the HEFCE REF web-pages.