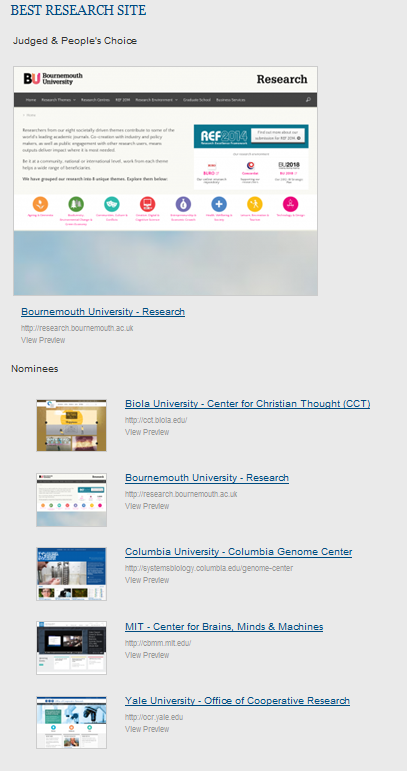 Exciting news – I am delighted to announce that BU's research website, launched in January 2014, has won 'Best Research Website' in the annual international eduStyle Awards. These celebrate the best work in college and university websites and aim to recognise the most innovative and exciting developments in key areas of HE web development.
The BU research website won in both the People's Choice and the Judged Award categories – a fantastic achievement!
BU was the only UK institution to be short listed in this category this year. The other short listed institutions were Yale University, MIT, Columbia University and Biola University.
See the full list of winners on the eduStyle website.
The BU research website complements our BU Research Blog which won a Heist award in 2012.
To find out more about how you can contribute your research news to the website, contact Rachel Bowen in RKEO.